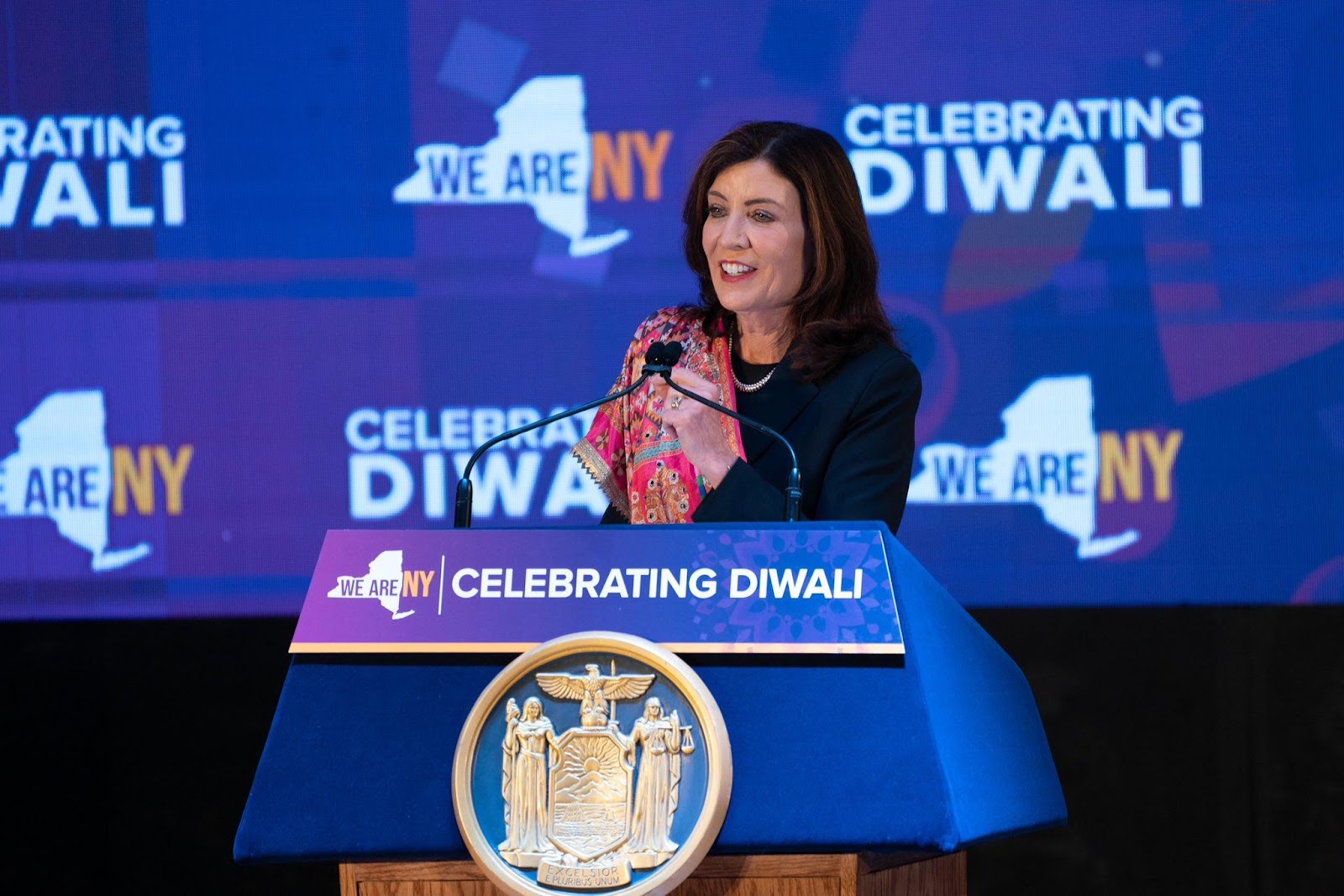 Governor Kathy Hochul / Image - X @GovKathyHochul
New York State Governor Kathy Hochul signed legislation designating Diwali a public school holiday for public schools in New York City. The legislation, S.7574/A.7769, mandates the closure of all public schools in the city on the 15th day of the eighth month of the Indian calendar each year, for Diwali.
"New York City is rich in different religions and cultures, and we're taking an important step to recognize and celebrate this diversity in the school calendar," Governor Hochul said. "This legislation to designate Diwali as a New York City school holiday is an opportunity for our children to learn about and celebrate traditions from across the world."
The legislation involves an amendment to the education law, a release issued by the Governor's office stated. It acknowledges the cultural and religious significance of Diwali for individuals of Hindu, Sikh, Jain, and Buddhist faiths in New York City and across the state. Diwali is widely celebrated, with more than 1 billion people around the world participating in the festivities.
Assemblymember Jenifer Rajkumar, who spearheaded the legislation said, "I was proud to lead and win the fight for the Diwali School Holiday this year. Today, my historic Diwali bill is officially signed into law. As the first Indian-American and first Hindu elected to New York State Office, I thank Governor Hochul for signing my momentous bill."
"For over two decades, the South Asian community has lobbied for the Diwali holiday. With the signing of my bill, we have lit an everlasting lamp in the hearts and minds of all New Yorkers. This is an achievement that will outlive me. Generations of New Yorkers to come will now observe Diwali, the Festival of Lights. By signing my bill, we say to over 600,000 Hindu, Sikh, Jain, and Buddhist New Yorkers, 'We see you, we recognize you, and Diwali is an American holiday," she added.