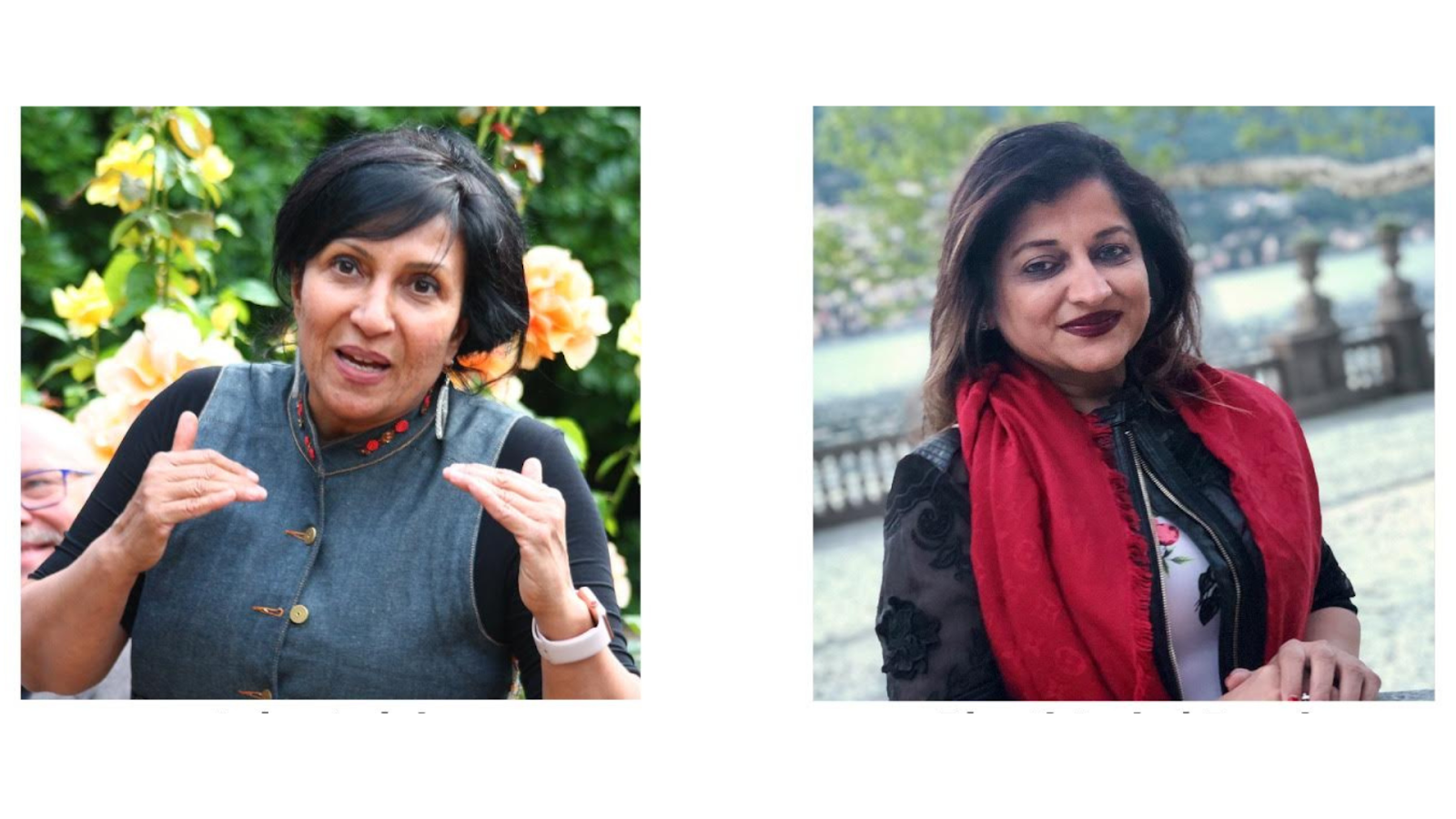 Asha Jadeja, founder of Motwani Jadeja Foundation (left); and Dharti Arvind Desai, founding co-chair of TiE Women Program (right) / (Image: TiE Global)
The Motwani Jadeja Foundation, founded by Asha Jadeja of Indian descent, has announced a three-year partnership with TiE Women, a program of TiE (The Indus Entrepreneurs) that supports female business owners all over the world. The partnership is a significant step toward achieving the goal of promoting gender equality and diversity in the business world.
Asha Jadeja will spearhead the association on behalf of the foundation by sponsoring and supporting 5 TiE Women participants to Silicon Valley. They will be exposed to Motwani Jadeja Fellow program.
The partnership between TiE Women and the Motwani Jadeja Foundation is founded on shared values and objectives. Both organizations are deeply committed to fostering entrepreneurship, innovation, and impact, and they recognize the potential of women entrepreneurs as powerful catalysts for change.
Under the partnership, the organizations will support and mentor women-led startups, providing them with resources, guidance, and access to a global network of industry experts and investors. They will focus on strengthening the entrepreneurship ecosystem for women and will transcend geographical boundaries, enabling women entrepreneurs to access opportunities on a global scale.
Commenting on the significance of the collaboration, Jadeja expressed, "I am particularly delighted to kick off a Women's Entrepreneurship program in collaboration with TIE Global. This will have a transformative social impact for many generations." TiE Women's founding co-chair, Dharti Arvind Desai, added "The mission of TiE Women is to embrace, engage and empower women entrepreneurs globally irrespective of size of enterprise, origin, and background."