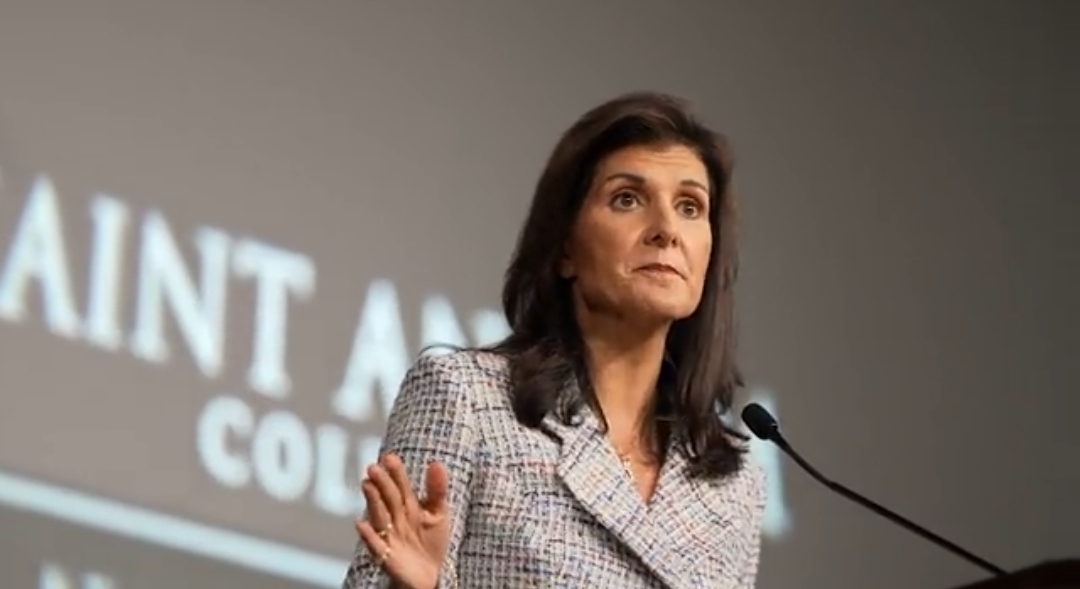 Nikki Haley / Image-X/@NikkiHaley
Indian American Republican presidential candidate Nikki Haley has emerged second in New Hampshire, in a new poll by Saint Anselm College Survey Center at the New Hampshire Institute of Politics (NHIOP).
Second only to former President Donald Trump, Haley managed to surge ahead of fellow Republican opponent Ron DeSantis. She has now emerged as a close second with 15 per cent of the likely voters choosing her, compared to 45 per cent for Trump.
The poll results were based on online surveys of 931 New Hampshire Republican presidential primary likely voters. Surveys were collected between September 19 and 20, 2023.
Haley's popularity among voters went up after the first GOP primary debate held in Milwaukee last month. She managed to best Ron DeSantis who has been Trump's closest challenger in most polls, as per a media report.
The Indian American was trailing behind DeSantis, and was positioned as the third most popular choice among the Republican party, according to an opinion poll by the Wall Street Journal at the beginning of this month.
In an interview with CBS News, Haley claimed she will be the GOP presidential primary winner, not Trump. She had further stated that any GOP candidate would be a better fit to assume the presidential position compared to the Joe Biden and Kamala Harris duo.
Blurb: Nikki Haley bested Ron DeSantis who was leading in position two in a WSJ poll from earlier this month.