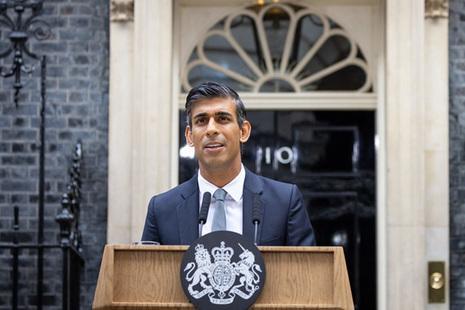 A letter of no-confidence was filed against UK Prime Minister Rishi Sunak by Andrea Jenkyns, a Conservative Member of Parliament and a supporter of former Prime Minister Boris Johnson. She has advocated for Sunak's replacement with a leader she deems a "true Conservative party leader."
"Enough is enough...If it wasn't bad enough that we have a party leader that the party members rejected, the polls demonstrate that the public reject him, and I am in full agreement. It is time for Rishi Sunak to go," she wrote on X and shared her no-confidence letter.
Jenkyns strongly criticized Rishi Sunak for what she referred to as his "Machiavellian involvement" in the removal of former Prime Minister Boris Johnson. She credited Johnson for his courageous stance on Brexit during a parliamentary deadlock. Jenkyns also pointed out that Sunak was trailing 20 points behind in polls and had experienced consecutive defeats in by-elections.
The MP also slammed the sacking of Suella Braverman as Home Secretary in the recent Cabinet reshuffle, calling her the only person in the Cabinet with the courage "to speak the truth of the appalling state of our streets and a two-tier policing system that leaves the Jewish community in fear for their lives and safety."
"I do this to stand up and fight for true Conservatism, we must be a party that delivers low taxes, be trusted on the economy and turbocharge our skills to power our economy. We must be strong on law and order, take control of our borders, be energy independent as a nation and stand up for our freedom of speech," Jenkyns further said in her letter.