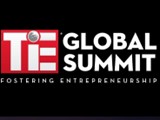 TiE global summit / (Image - TiE/website)
The TiE Global Summit (TGS) 2023 is slated to bring together entrepreneurs, investors, and visionaries from all over the world. The event which marks the eighth annual edition will be held at the Singapore Expo and Marina Bay Sands Hotel from November 15–17, 2023.
Themed #GoodForTheWorld, the event will highlight how entrepreneurship can provide solutions to some of the biggest concerns facing humanity today.
Global industry pioneers including Vinod Khosla, founder, of Khosla Ventures and co-founder of Sun Microsystems, Dr Krishna M. Ella, founder and chairman, of Bharat Biotech (manufacturers of Covaxin), Dr Jaleh Daier, partner, Aurora Equity, Ajay Piramal, chairman Piramal Group, Hari Krishnan, group CEO, Propertyguru, Chatri Sityodtong CEO and founder, ONE among others will speak at the event.
TGS is renowned for fostering innovation, cooperation, and knowledge exchange among aspiring and existing entrepreneurs. ESG, AI, DeepTech, ClimateTech, FoodTech, AgriTech, BioTech, and purpose-led entrepreneurship are just a few of the topics covered by this year's tracks.
Icons of the global entrepreneur ecosystem including Bill Gates, Elon Musk, Ratan Tata, Larry Page, Anand Mahindra, Arianna Huffington, and Satya Nadella, to mention a few, have supported TiE events in the past.
This year, TGS 2023 and the Singapore Fintech Festival (SFF) have partnered to allow visitors to walk freely between the two events. 62,000 attendees from 134 nations attended SFF 2022 to coordinate, engage in, and work on the advancement of financial services, public policy, and technology. SFF 2023 will concentrate on the development and uptake of technologies like Web3 and AI, as well as how these technologies may be applied to the financial services industry.
Amit Gupta, president, of TiE Singapore and member of, the Global Board of Trustees, said, "TiE Global Summit 2023, is a movement that goes beyond an event and promises to be an exceptional gathering of entrepreneurial minds from around the world."
"Singapore provides the perfect ecosystem of innovation, collaboration and the limitless possibilities of entrepreneurship and we invite you to join us in shaping the future of business. This summit is where inspiration meets action, where ideas are transformed into ventures, and where connections turn into lasting partnerships," he added.