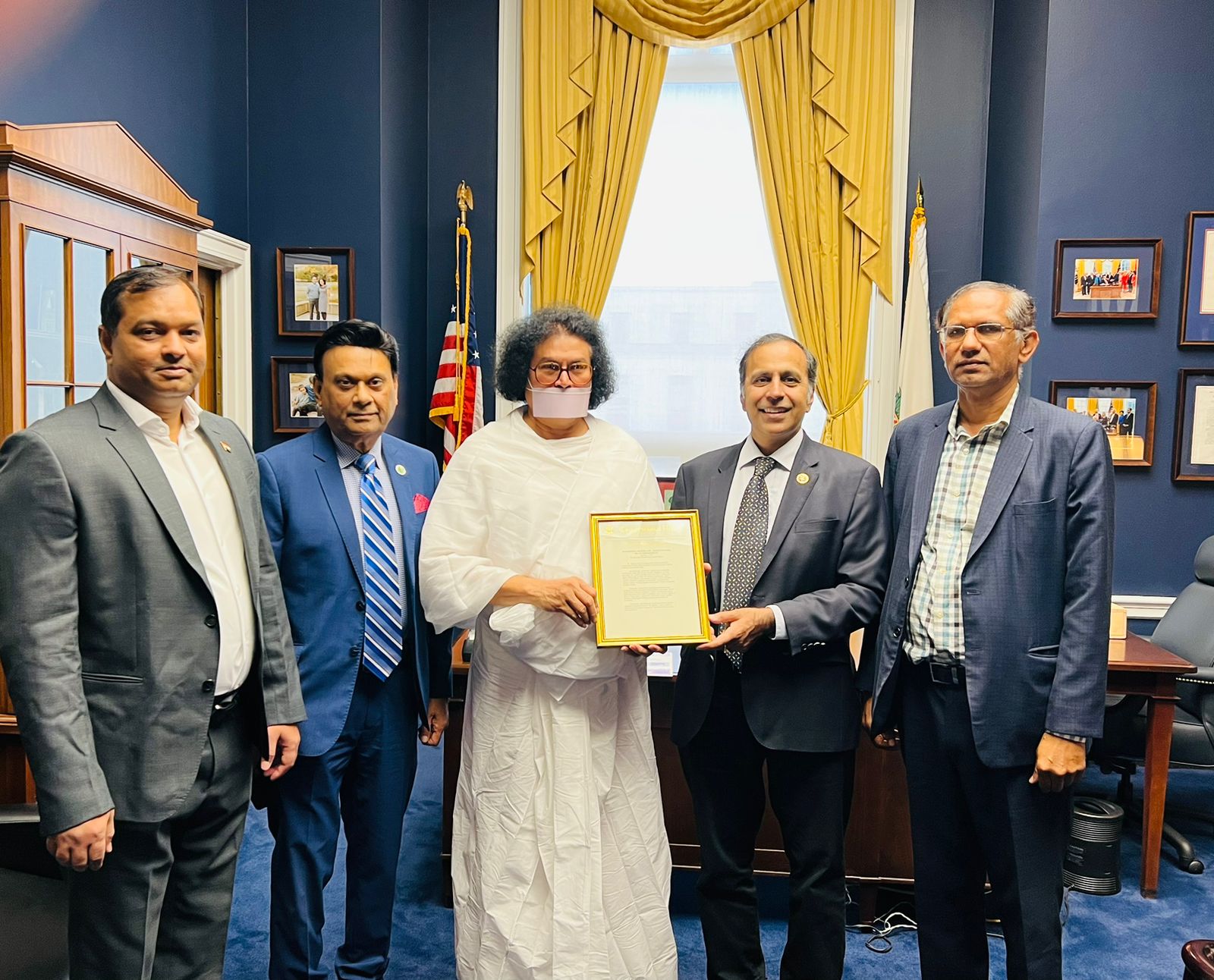 Acharya Lokesh Muni /
Recognizing their contributions to world peace and harmony, the United States Congress has honored two Indian spiritual leaders, Sri Sri Ravi Shankar and Acharya Lokesh Muni.
A popular Indian Yoga guru, Sri Sri Ravi Shankar, founded the Art of Living Foundation, to improve the lives of people around the world through meditation and yoga. Acharya Lokesh Muni is a Jain spiritual leader and the founder of Ahimsa Vishwa Bharti, which aims to spread the message of peace, harmony, non-violence, and brotherhood in the world.
Highlighting Sri Sri Ravi Shankar's work in the US House of Representatives, Indian American Congressman, Raja Krishnamoorthi said, "With his message of peace and commitment to education and humanitarianism, Gurudev has lived a life dedicated to the betterment of others."
"Through his charity work and educational efforts, Gurudev has spread his belief that if individuals find inner peace, it can lead to real-world reductions in violence and conflict," Krishnamoorthi said.
The Congressman also acknowledged Acharya Lokesh Muni's dedication to promoting nonviolence, religious acceptance, and universal brotherhood, a cause for which he devoted the early years of his life.
"At a young age, Acharya Dr. Lokesh Muni committed himself to the study and teaching of Jainism, Buddhism, and Vedic philosophy," Krishnamoorthi told the House. "He has dedicated himself to the promotion of peace and tolerance among different faith groups," he added.
The Indian American leader further elaborated on Lokesh Muni's efforts to quell communal and religious violence through the recently established World Peace Center in Gurugram, India and his organisation's support in hosting several interfaith dialogues around the world.