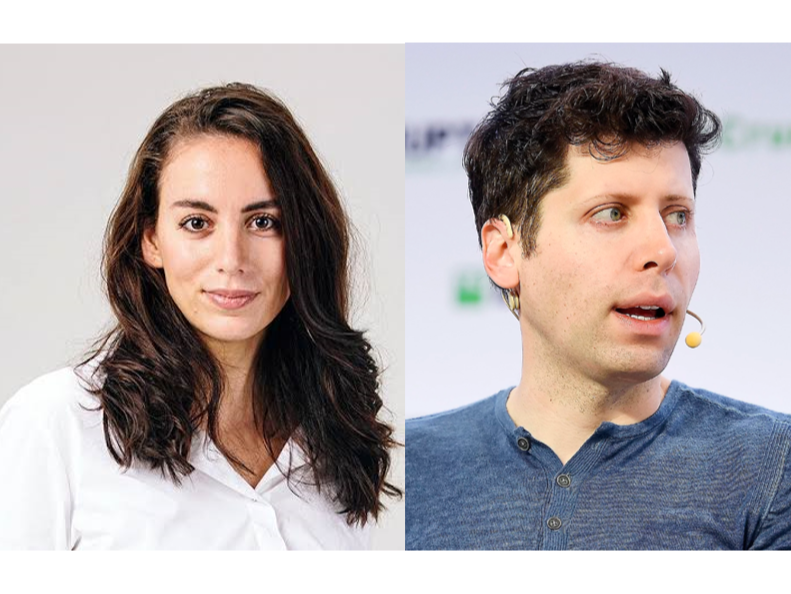 Mira Murati(L) and Sam Altman (R) /
In a sudden change of leadership, the OpenAI board of directors announced that Mira Murati, the chief technology officer (CTO), would be temporarily replacing CEO and board member Sam Altman after he was fired from the organization. As part of the leadership change, Greg Brockman was also asked to step down as chairman of the board.
According to OpenAI's official blog post, the decision for Altman's departure came after a thorough review process by the board, which identified a lack of consistent communication with them. The board cited a loss of confidence in Altman's leadership capabilities.
In an official statement, the board of directors said, "OpenAI was deliberately structured to advance our mission: to ensure that artificial general intelligence benefits all humanity. The board remains fully committed to serving this mission. We are grateful for Sam's many contributions to the founding and growth of OpenAI.At the same time, we believe new leadership is necessary as we move forward."
"As the leader of the company's research, product, and safety functions, Mira is exceptionally qualified to step into the role of interim CEO. We have the utmost confidence in her ability to lead OpenAI during this transition period," the board said of Murati.
Despite the sudden and unexpected nature of their departure, Brockman and Altman expressed gratitude to their colleagues, customers, investors, and well-wishers.
Altman thanked his followers on X, telling them to carry their kind words forward. He wrote, "I loved my time at OpenAI. it was transformative for me personally, and hopefully the world a little. Most of all, I loved working with such talented people. Will have more to say about what's next later."