The Grinnell Police Department, Iowa, said the incident was an unintentional accident.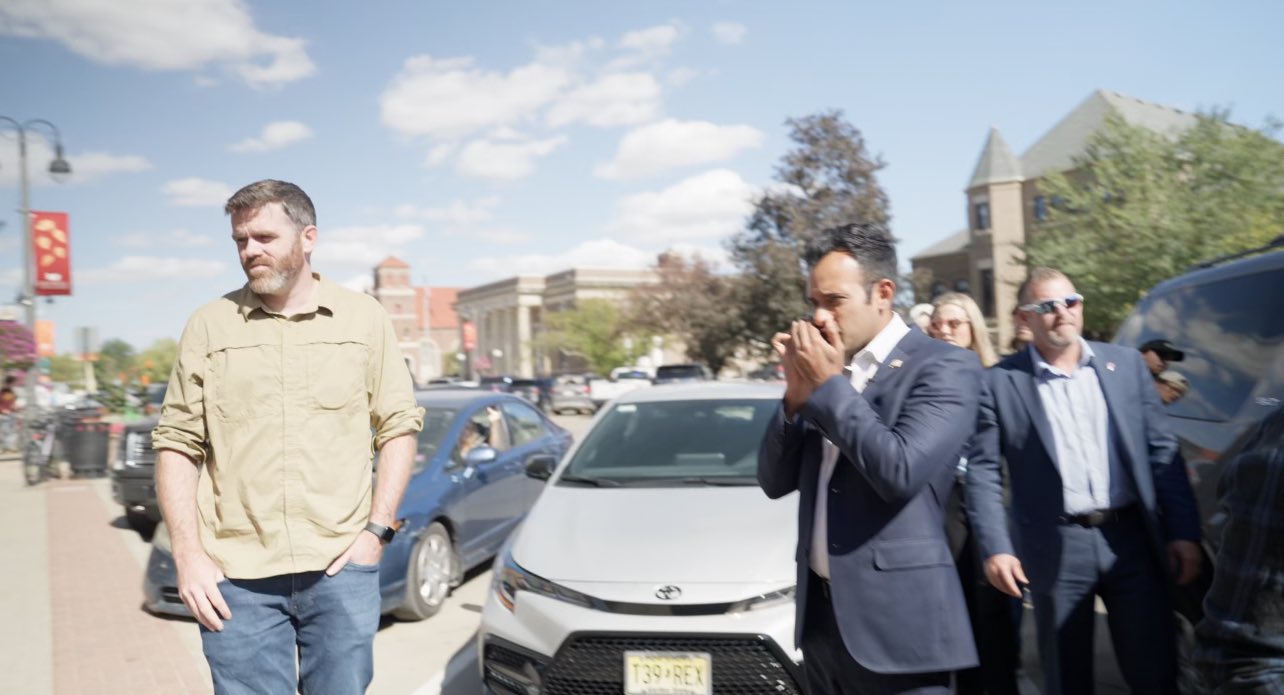 Vivek Ramaswamy in Iowa / X/@TriciaOhio
Vivek Ramaswamy and his campaign said at least two protesters rammed into his car in Iowa on October 5 and fled. The campaign said the protesters reacted after being upset over the Republican presidential primary candidate's views on how to end the Ukraine War.
The Grinnell Police Department (GPD) refuted these claims saying the crash was unintentional and claims that they fled are false. In a media release, the GPD said Ramaswamy's car was accidentally bumped into. It also mentioned that the purpose of the release was "to clarify information circulating on social media concerning the details of this accident."
The GPD said reports saying protesters intentionally rammed into Ramaswamy's car and then fled were unsubstantiated. The release also mentioned that the woman who backed up into Ramaswamy's car was not a protester, was unaware of whose car she rammed into unintentionally, and did not flee the spot after the accident.
In response to the GPD's release, a campaign member posted a photo and video of a person flicking them off. She also said the GPD did not reach out to them for a statement.
Ramaswamy also responded to the police release saying, "Suppose a guy wearing a MAGA hat is standing amongst protestors at a Democrat presidential candidate's event, then gets into his car with aggressive bumper stickers, flips off the candidate and screams profanities, lays on his horn, and then reverse-rams the candidate's parked SUV. I'm sure they'd be just as eager to call it an unrelated accident, right?"