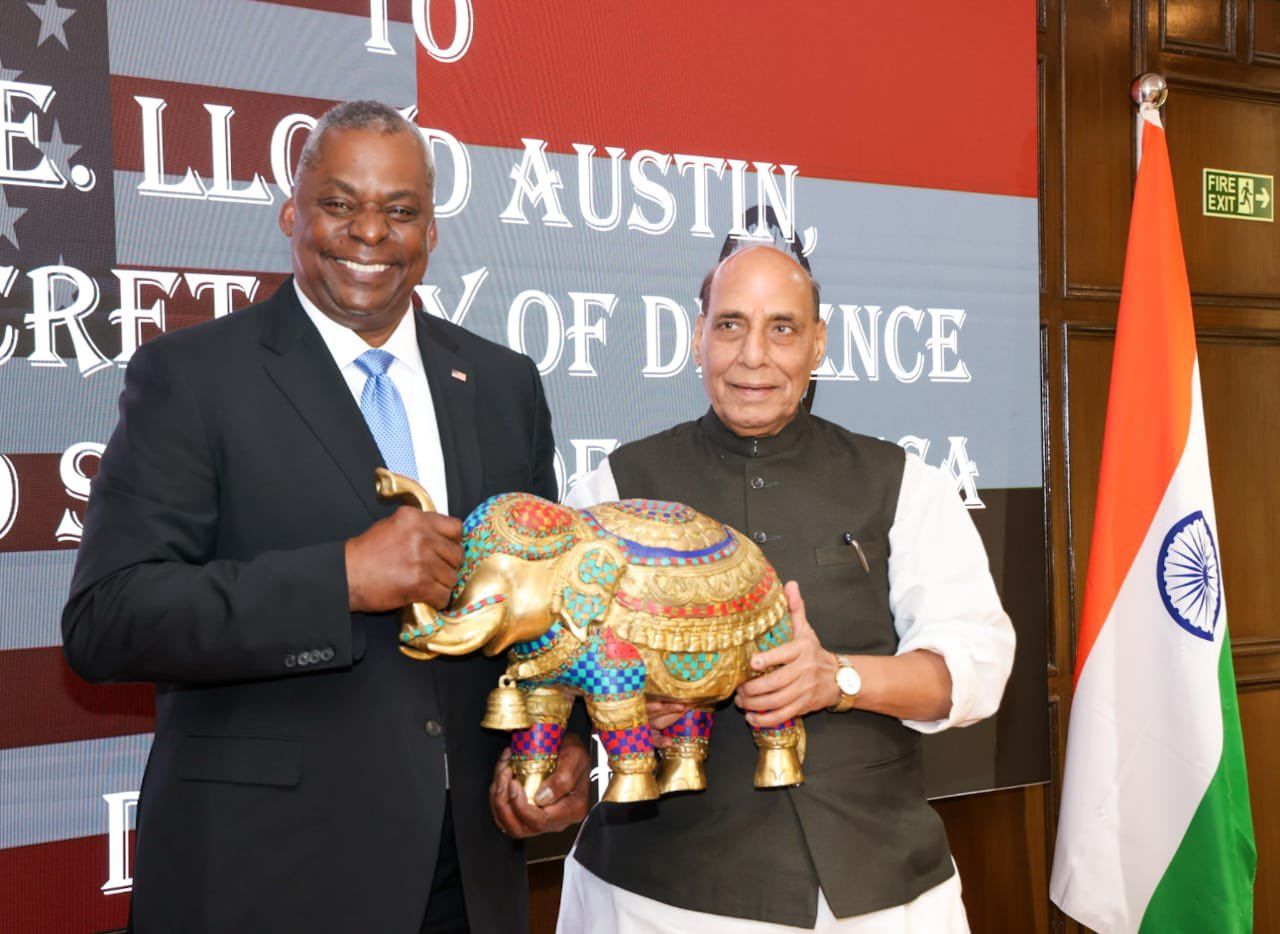 The US-India Business Council (USIBC) has welcomed the new roadmap for bilateral defence industrial cooperation between India and the US and talks around a 'Security of Supply Chain' agreement and reciprocal defence procurement agreement. This comes after the meeting of US Secretary of Defense Lloyd Austin and India's Defence Minister Rajnath Singh, in which the USIBC remarked that the US leader's visit reflects the accelerating convergence between the world's oldest and largest democracies.  Austin concluded his visit to India on June 5, 2023, Monday.
USIBC President Atul Keshap said in a statement that the two sides had concluded a roadmap for US-India Defence Industrial Cooperation. USIBC observed that the discussions reinforced the increasing importance the US government is placing on India as its major commercial and defence partner. "We are confident that continued progress on tech release under iCET and the startup linkages created by the INDUS X defence innovation bridge will empower industry to further facilitate India's role as a net security provider in the Indo-Pacific region," he added.
"USIBC applauds both governments for establishing a new roadmap for US-India defence industrial cooperation. Our USIBC members include the top defence firms in the world, producing sophisticated platforms that can enhance Indian and American capabilities in border security, maritime domain awareness, space situational awareness, and more. Such strength helps ensure effective deterrence in an unsettled geostrategic environment," the statement read.
The two leaders exchanged ideas on a range of issues and decided to launch negotiations related to the Security of Supply Arrangement and a Reciprocal Defence Procurement aiming to establish stable supply chains of arms and equipment.
According to the statement, the council also welcomed the Security of Supply Chain Agreement and a reciprocal defence procurement agreement and stressed that these were major calls from industry during the initial public-private consultations under the Initiative on Critical and Emerging Technologies (iCET) launched at the US Chamber of Commerce in January. "These are vital steps in the development of our high-trust ecosystem that will enable the private sector to be even more ambitious," Keshap said.
Meanwhile, the USIBC will host the inaugural Indus X conference on June 20-21, 2023, at the US Chamber of Commerce in Washington, in association with the US Department of Defense and India's Ministry of Defence.