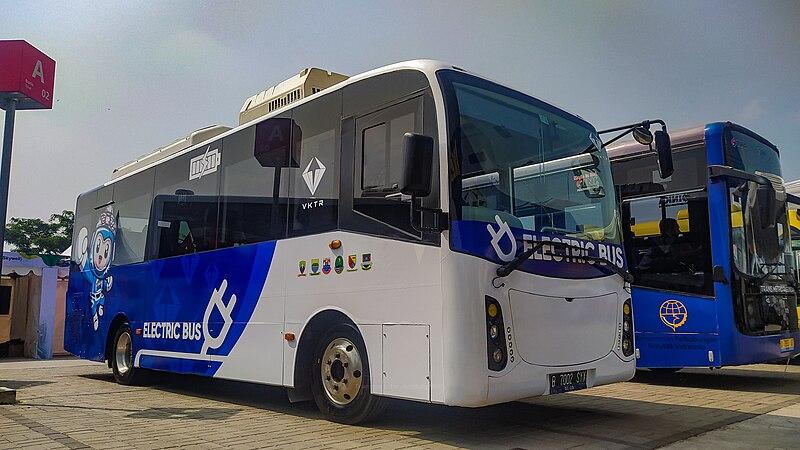 Representative Image / Wikimedia Commons
The United States and India have established a mechanism to facilitate the deployment of 10,000 made-in-India electric buses in Indian cities.
This is the first step toward realizing the two countries' shared vision to address climate change, which was announced during Prime Minister Narendra Modi's state visit in June and again on the first day of the G20 Summit in Delhi, India, on September 9-10.
Commenting on the significance of the partnership, U.S. Ambassador to India Eric Garcetti said, "Every day we see the impact of the climate crisis at a global level.  We must respond now or jeopardize the future of our planet and our people."
"The partnership announced today will mobilize financing for a fleet of 10,000 electric buses throughout India, expanding options for electric public transportation in India, creating cleaner cities and healthier communities," he added.
Both governments will collaborate with their respective public and private sector partners on this project to reduce emissions and promote electric mobility. The partnership aspires to set a new model for international cooperation in the field of electric mobility.  
The White House had reconfirmed its support for the project after Modi and President Joe Biden co-hosted a group of G20 leaders to accelerate investments to scale high-quality infrastructure projects and the development of economic corridors through the Partnership for Global Infrastructure and Investment on September 9.
"The United States and India committed to contribute public finance and mobilize philanthropic finance to execute a payment security mechanism that will expand electric mobility in India by accelerating the procurement and deployment of 10,000 electric buses in India, providing extensive climate benefits and diversifying the global e-mobility supply chain," the White House's fact sheet said.