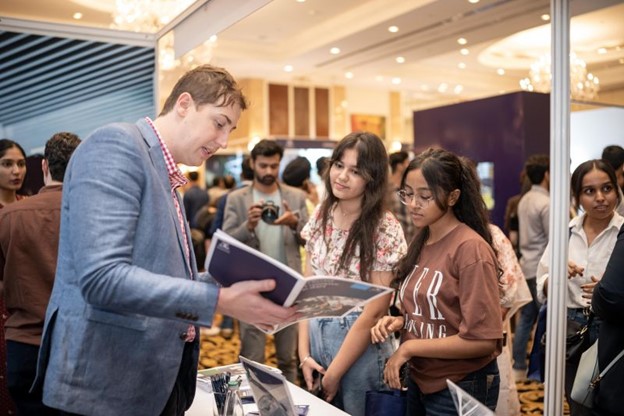 Melbourne Global Alumni Ambassadors Program / Image - University of Melbourne
The University of Melbourne has launched its Melbourne Global Alumni Ambassadors Program in India as a component of a week-long series of events aimed at strengthening connections with students and stakeholders in the region, according to a release.
Nick Blinco, the vice president of Advancement, Communications, and Marketing, noted during the launch of the Ambassadors program that the Australia-India connection stands as one of the most vital international relationships for the University of Melbourne. The university is firmly committed to supporting India's education agenda.
"We want to build a highly engaged and supportive alumni community to share their wealth of knowledge and experience with Indian students and community stakeholders," Blinco said. "The Global Ambassadors program will provide local alumni with new opportunities to connect and for the University to have a broader impact."
The University of Melbourne has forged enduring partnerships with various Indian universities, working together to co-design and pilot programs that offer practical and scalable solutions to provide educational opportunities to a wide range of Indian students.
Earlier this year, the University of Melbourne introduced a new Bachelor of Science Dual Degree program in collaboration with institutions such as Savitribai Phule Pune University (SPPU), University of Madras, GITAM University, and Shoolini University.
The University's Indian alumni group ranks among the largest global alumni communities outside of Australia. Through the Ambassadors program, Indian alumni will have the chance to foster connections, broaden their networks, and contribute to community engagement initiatives spanning multiple cities in India.