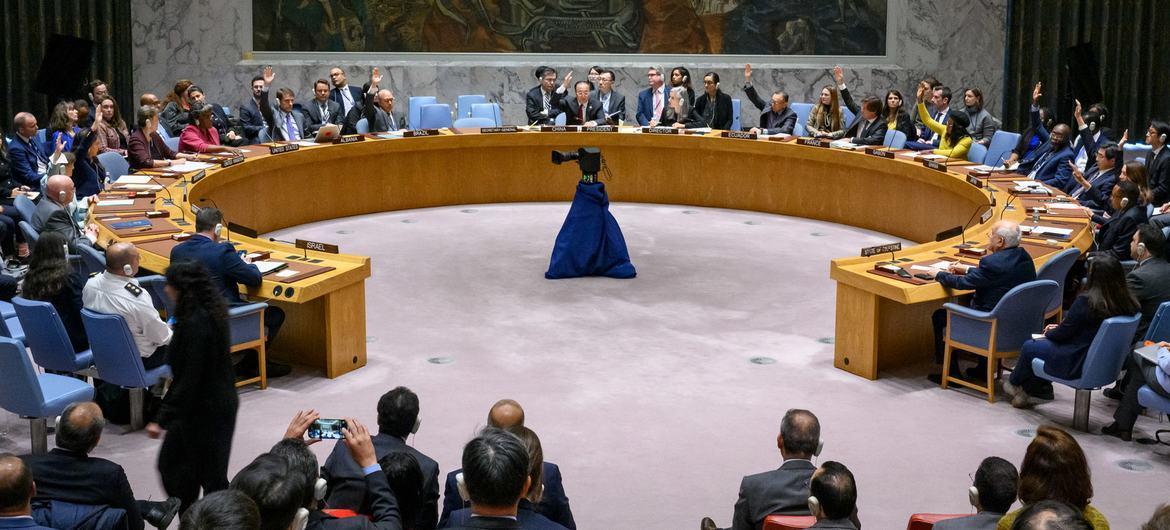 UNSC passes Malta-led resolution on Israel-Gaza conflict / Image – UN Photo/Loey Felipe
The United Nations Security Council on November 15 passed a Malta-drafted resolution that called for urgent and extended humanitarian pauses in Gaza for "a sufficient number of days" to allow safe and unhindered aid access.
The Israel-Palestine crisis began on October 7, 2023, after the militant organization Hamas killed an estimated 1,400 Israelis, and took more than 200 hostages, as per the Center for Strategic and International Studies. In response, Israel launched counter-military actions in Gaza, killing more than 11,000 Palestinians, including some 5,000 children, as per reports.
The 15-member council passed the resolution with 12 members voting in favour, none against, and three abstentions (Russia, United Kingdom, United States). The resolution was passed after four unsuccessful attempts last month, calling for urgent action.
The terms of the resolutions also include the immediate and unconditional release of all hostages held by Hamas, however, it did not condemn the attacks on October 7, which the U.S. cited as the reason for abstention.
U.S. Ambassador Linda Thomas-Greenfield said she could not vote "yes" on a text that did not condemn Hamas or reaffirm the right of all member states to protect their citizens from terrorist attacks. Greenfield said she was horrified that a few council members were finding difficulty to condemn the October 7 attacks. "While this text does not include a condemnation of Hamas, this is the first time we've ever adopted a resolution that even mentions the word 'Hamas'" she said.
Speaking of the resolution, Malta had called for a ceasefire in the region, however, the resolution instead calls for "extended humanitarian pauses and corridors," to allow the evacuation of the sick and young on both sides, and to allow aid and repairs. The resolution also did not condemn Israel's ground offensive on Palestine. Still, before the vote, Malta's ambassador to the UN, Vanessa Frazier, condemned the same, as well as the Hamas attacks that started the crisis.