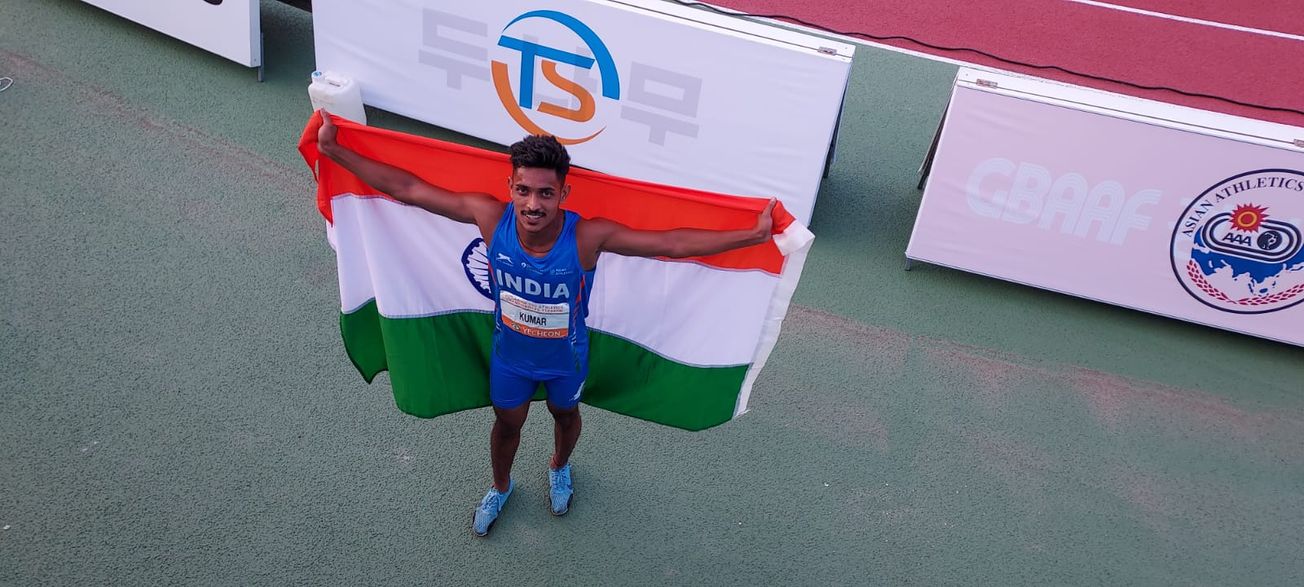 India's Sunil Kumar clinched the gold medal in decathlon, a combined event in athletics consisting of ten track and field events, at the Asian U-20 Athletics Championship in Yecheon, South Korea.
The 19-year-old achieved his personal best record despite having suffered a setback before he could take part in the competition, when Air India and South Korean Airlines prevented him from travelling with his own pole owing to "technical issues" with the equipment's length.
Forced to compete with a borrowed pole, Kumar finished first in the 10-event competition with a personal-best score of 7003 points. His previous high score, 6855 points, was attained in April while competing in the Federation Cup Junior National Championships.
Kumar achieved top spots in the 100m hurdles, discus throw and javelin throw events to compensate for the below-par performance in the other events in the grueling competition that took place over two days.
India also saw podium finishes when Bushra Khan Gauri (women's 3000m steeplechase) and Pooja (women's high jump) bagged silver medals, while the Indian women's 4*100 relay secured a bronze medal.
The Asian U-20 Athletics Championship has been a platform for emerging Indian talent to shine. On the opening day, Rezoana Mallick Heena claimed a gold medal in the women's 400m event, while Bharatpreet Singh triumphed in the men's discus throw. Siddharth Choudhary continued the winning streak by clinching a gold medal in the shot put with a personal best throw of 19.52m.
Indian athletes fetched 19 medals –six golds, seven silvers and six bronze at the event 2023 held from June 4 to 7. Japan topped the medals table with a total of 23 medals. The People's Republic of China came second with 11.