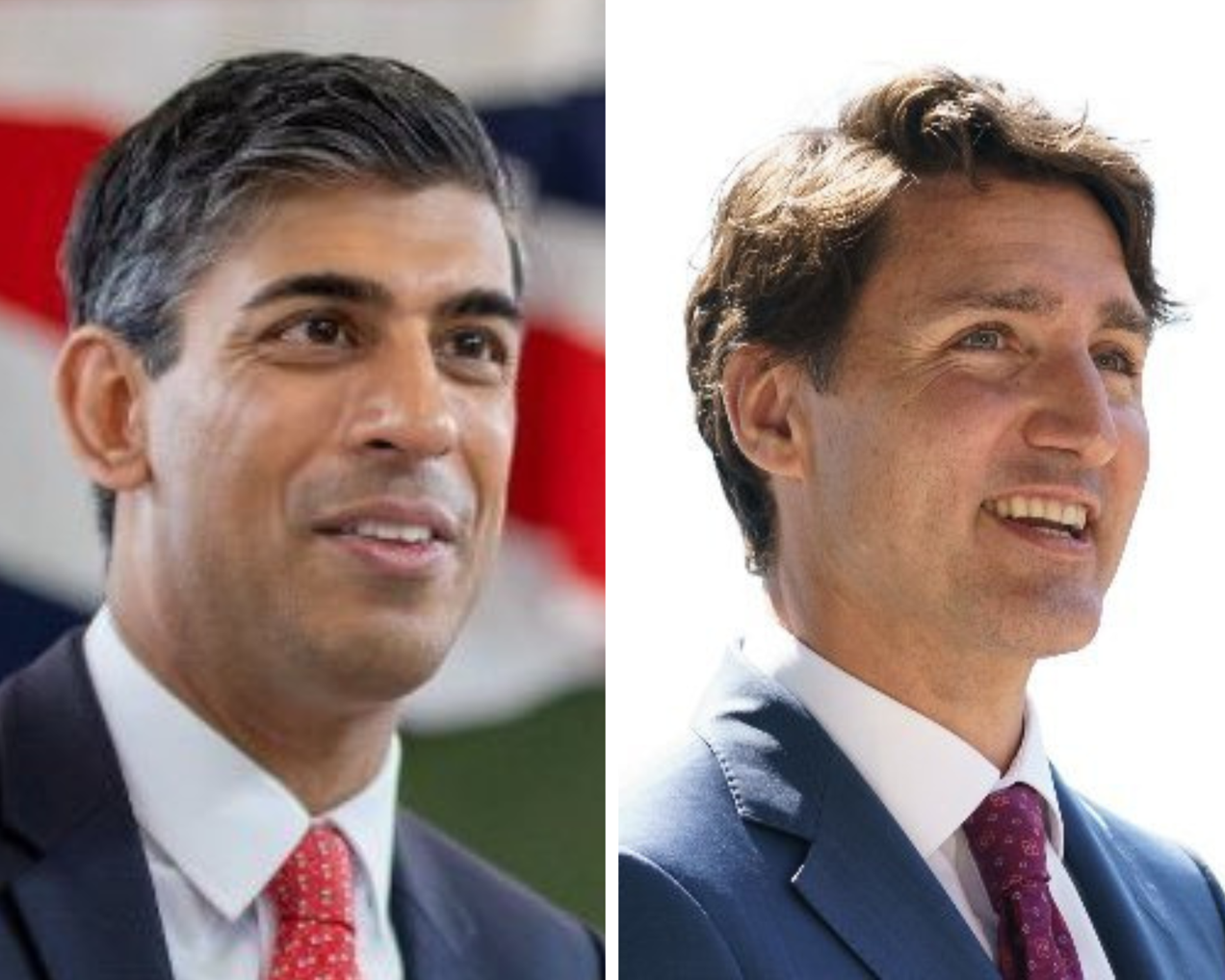 Justin Trudeau and Rishi Sunak / Image – X /@RishiSunak/@JustinTrudeau
UK Prime Minister Rishi Sunak recently spoke to Canadian Prime Minister Justin Trudeau regarding the India-Canada row and said he hoped to see a "de-escalation" of tensions between the two countries.
A Downing Street statement said Trudeau updated Sunak on the situation relating to shifting the majority of the Canadian diplomats from its Indian missions to other South Asian countries. India had asked Canada to vacate 41 of its diplomats from the country as the relationship between the countries continued to worsen.
Sunak reaffirmed the UK's position that all countries should respect the rule of law. "The Prime Minister reaffirmed the UK's position that all countries should respect sovereignty and the rule of law, including the principles of the Vienna Convention on Diplomatic Relations. He hoped to see a de-escalation in the situation and agreed to remain in contact with Prime Minister Trudeau on the next steps," the statement from his office read.
In mid-September, Trudeau told the Canadian parliament that the country's security forces were pursuing "credible allegations" linking Indian government agents to the June murder of Khalistani leader Hardeep Singh Nijjar in British Columbia. The Indian Ministry of External Affairs dismissed the allegations as "absurd".
While no evidence has been provided by the Canadian government to back their claims, Ottawa has recently proposed private talks with India to resolve the ongoing dispute. The country's foreign minister said the  Canadian government "think diplomatic conversations are best when they remain private."