UNESCO adds India's Sacred Ensembles of the Hoysalas to its World Heritage List, celebrating the unique Hoysala-style temple complexes and their rich cultural heritage.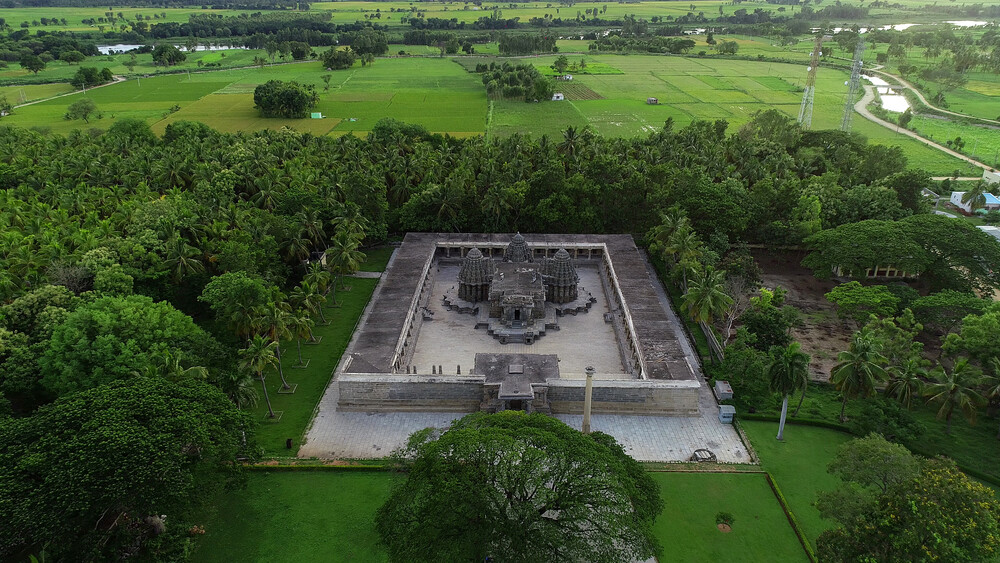 Aerial view of the Keshava Temple at Somanathapura / Image - Department photographer, Archaeological Survey of India, Bengaluru Circle
UNESCO announced that the Sacred Ensembles of the Hoysalas have been inscribed on its World Heritage List. This recognition celebrates southern India's cultural heritage and architectural marvels, dating back to the 12th to 13th centuries.
After the inscription of Santiniketan on the list, Prime Minister Narendra Modi congratulated the next win. He wrote on X (formerly Twitter), "More pride for India! The magnificent Sacred Ensembles of the Hoysalas have been inscribed on the @UNESCO World Heritage List. The timeless beauty and intricate details of the Hoysala temples are a testament to India's rich cultural heritage and the exceptional craftsmanship of our ancestors."                                  
Located in Belur, Halebidu, and Somanathapura in Karnataka, the temple encompasses three complexes, with Hoysala-style architecture. The distinct identity set the Hoysala temples apart from neighbouring kingdoms.
One defining feature of these shrines is the hyper-real sculptures and stone carvings that adorn the architectural surfaces. Additionally, the temples boast a sculptural gallery, a multi-tiered frieze, and sculptures depicting the Sala legend.