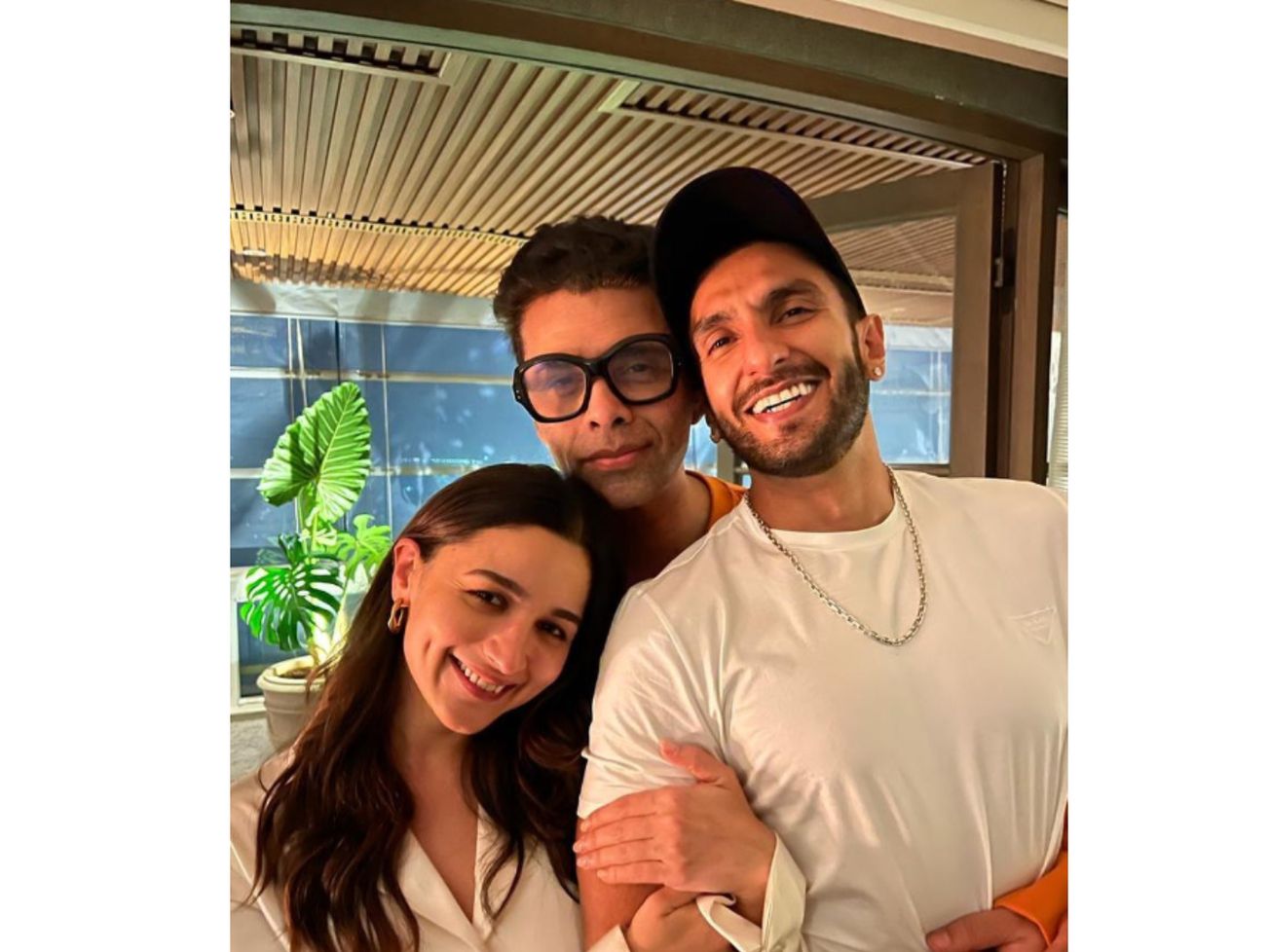 Rocky Aur Rani Ki Prem Kahaani (RRKPK), a​ romantic comedy starring Alia Bhatt and Ranveer Singh crossed the $10 million mark overseas, according to Box Office India. The film which marks Karan Johar's directorial comeback has also hit record numbers in India grossing over $12 million in just two weeks. 
In response to the news, the reowned Bollywood director took to Instagram to pen an emotional note. Johar expressed his gratitude towards his team, and acknowledged the cast, crew, and close friends who contributed to the film's success.
"Before this film's release, I found myself on the verge of collapse, often feeling the need for an IV drip! I questioned whether it was due to the 7-year hiatus, the accumulated anxiety of the past 3 years, or the uncertain state of the box office. Whatever the underlying cause, I was undeniably overwhelmed! However, on the 28th of July, all I felt was thankfulness, validation, and unadulterated joy. This film is undoubtedly the result of collective team spirit and affection," the filmmaker wrote.
Talking about Ranveer Singh and Alia Bhatt, Johar stated, "To Rocky and Rani, a distinct letter of affection awaits you, one I aspire to compose. Yet, I wish to express that you both stand as irreplaceable pillars of this 'prem kahaani' (love story). It is not solely the film's shaping that you impacted, but also the vigour you infused in me through your affection. My affection for both of you knows no bounds, and I anticipate and hope for the opportunity to collaborate with you once more shortly."
India Box Office estimates that the film will reach the $15 million mark overseas as it is still going strong. In his post, Johar went on to thank "couture maverick" Manish Malhotra, "supremely talented" Eka Lakhani, cinematographer Manush Nandan, editor Nitin Baid, composer Pritam, lyricist Amitabh Bhattacharya, choreographers Vaibhavi Merchant, Ganesh Acharya, Remo D'Souza, Farah Khan, publicity designers Rahul and Himanshu Nanda, and his friends including Gauri Khan.