The Mayor declared August 11, 2023, as Equality Day in honour of the Indian saint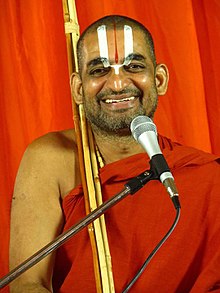 Texas' Plano City Mayor John B. Muns proclaimed August 11, 2023, as Equality Day to honour Indian saint Chinna Jeeyar Swami for his contribution to the welfare of humanity. The Mayor applauded Jeeyar's humanitarian leadership and guidance to the global community.
An erudite Vedic scholar, Jeeyar was born on 3rd November 1956 in Arthamuru village in East Godavari district of Andhra Pradesh.  He belongs to a highly esteemed line of monks of the followers of Sri Ramanujacharya. Jeeyar is the founder and inspirer of the Sri Ramanujacharya (Sri Ramanuja) Statue of Equality and other humanitarian services. The latter was born in 1017 and practised and propagated the ideology of equality across all faiths, ethnic backgrounds, social statuses, and genders a century ago.
The Mayor acknowledged that the Plano Indian American community recognizes and appreciates Jeeyar's exceptional contributions. The Mayor proclaimed, "Sri Chinna Jeeyar Swamiji's global outreach efforts have created widespread awareness about the Statue of Equality and its underlying message of equality, inspiring individuals from diverse backgrounds to embrace the values of equality, inclusivity, mutual respect and social harmony." 
Jeeyar has set up educational and volunteering service platforms globally including in Plano to serve humanity through education, service and wisdom."The Indian American community in Plano, Texas strives to embrace those values of equality, respect, community service and instil a sense of duty and good character in the next generation of kids to make them good citizens," the Proclamation reads.