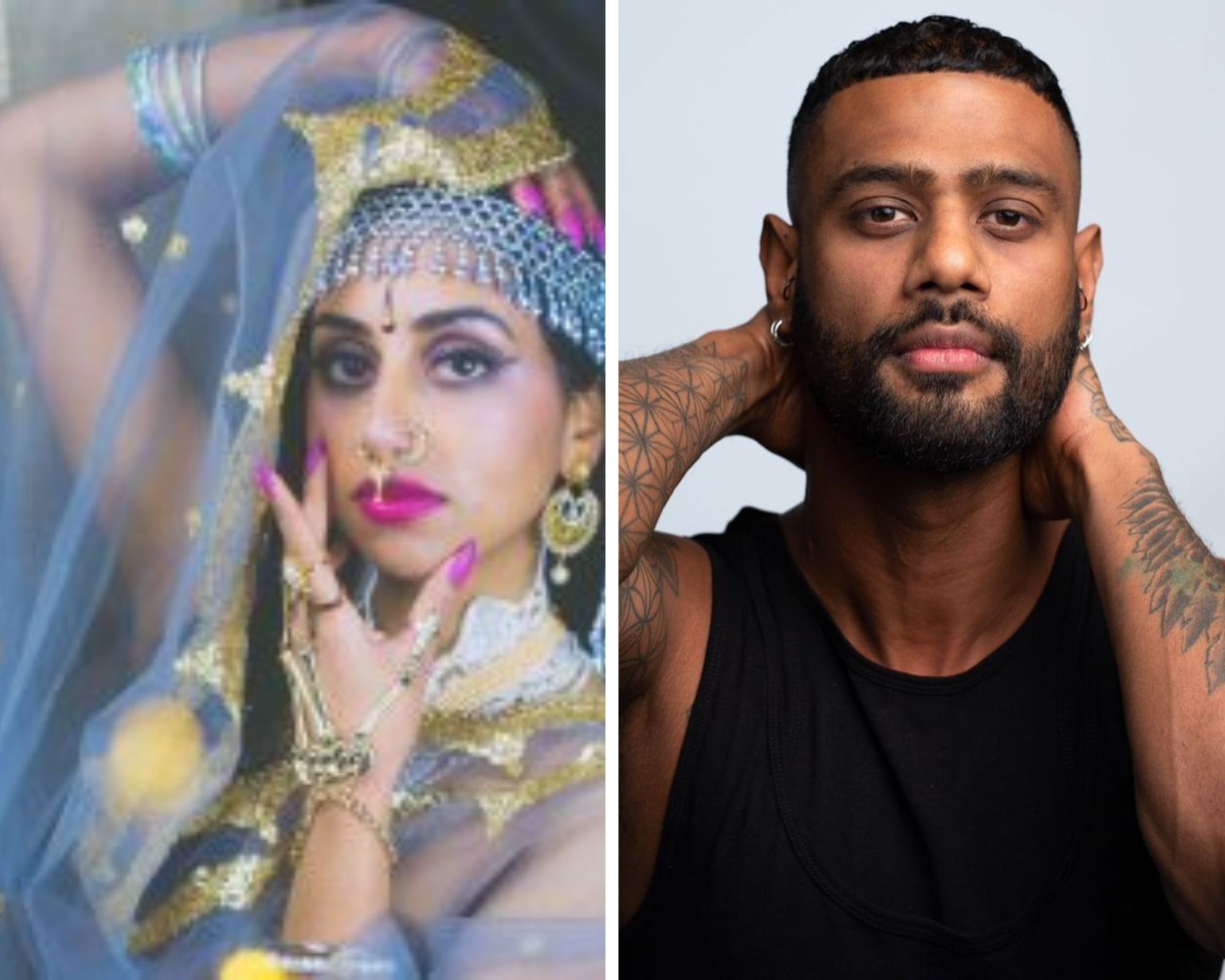 (L) Nikhita Devi, (R) Mithun Gill / (Image-KalaSangam/Instagram/@mithun.gill)
Two South Asian dancers Nikhita Devi and Mithun Gill were recently announced as the winners of Samānatā: South Asian Queer Performance Seed Commissions presented by UK-based nonprofits Kala Sangam and Jaivant Patel Company (JPC).
The £1250 (approx. US $ 1,526) grant will help the two artists develop their performance projects which will be presented in early 2024. Along with the financial aid, the artists will also receive two days of mentoring from Jaivant Patel, artistic director of JPC and one day of support for artistic and strategic development from JPC, among other benefits.
Devi will be working on I, Honeypot, a solo act blending Odissi with burlesque and clowning, that "explores the pressures of tradition and the joy of freedom of expression," a press note said.
Gill will be developing his project titled Moses where he will explore the emotions of grief and loss following the suicide of his close friend, a closeted Muslim man, using Kathak and contemporary dance forms.
The call for applications for the commission was launched in July. The companies said they were looking to offer seed commissions to two South Asian LGBTQIA+ identifying creatives/artists to support the development of innovative new performance-based work.
Alex Corwin, Marketing and Programme Manager at Kala Sangam said, 'Queer South Asian voices are still really underrepresented in the creative sector, so it was great to receive so many applications for the Samānatā commission. We are excited to work with Nikhita and Mithun to develop their ideas and help them create authentic work that centers the South Asian Queer experience."
Patel said, "This is about creating much-needed change for opportunity in the sector and placing investment in marginalized artists.