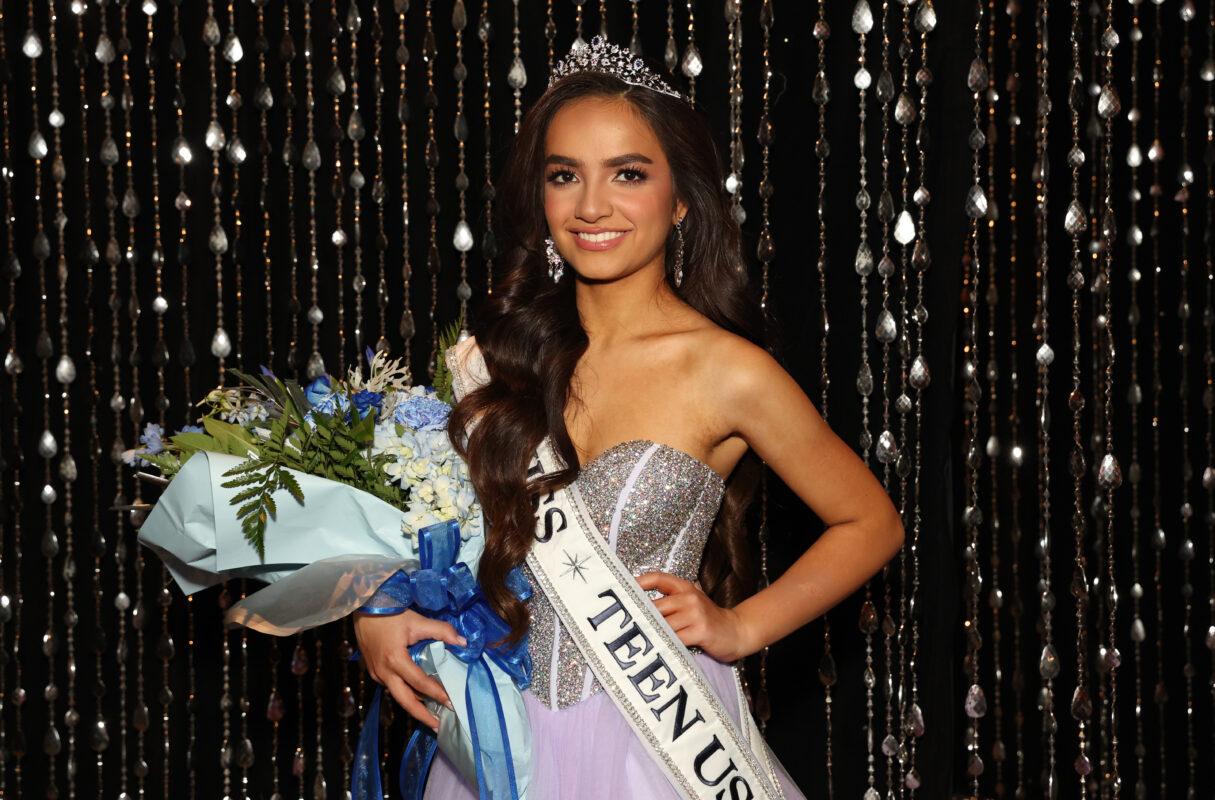 UmaSofia Srivastava / Image-MissTeenUSA.com
New Jersey resident UmaSofia Srivastava was crowned Miss Teen USA 2023 at the Grand Sierra Resort and Casino's Grand Theater in Reno, Tahoe. She emerged victorious after defeating 50 other young participants representing all U.S. states and the District of Columbia.
Srivastava, 16, was crowned Miss Teen USA 2023, six months after she won the Miss New Jersey Teen USA, an event where she was a runner-up at 14 years of age. The young pageant queen posted photos of her winning moment on her Instagram account. "I am so proud to be not only the first @missteenusa from New Jersey but to be bringing back NJ's first national title and costume competition win! Thank you for the support, love, and most importantly for trusting me with this title and our state's legacy. It is truly an honour to serve the great Garden State. I hope I have, and will continue to make New Jersey proud throughout my reign. We made history Jersey," her caption read.
Srivastava's other recent achievements include an announcement of a book she wrote and illustrated. Called 'The White Jaguar' it tells the story of Nieve, a baby jaguar who has been rescued from the jungle after a wildfire. Separated from her parents, Nieve soon begins to realize that she looks a bit different than the other jaguars. To find her way home, Nieve must embark on a journey for acceptance and most importantly, self-love, all while making a few extraordinary friends along the way.
Srivastava says she was inspired to write the book from her own journey of self-acceptance and is a culmination of her pride for her Mexican-Indian heritage. As a polyglot who speaks four languages, the book will be released in English, Spanish, French, and Hindi, and half of the proceeds will go to the World Wildlife Fund (WWF).