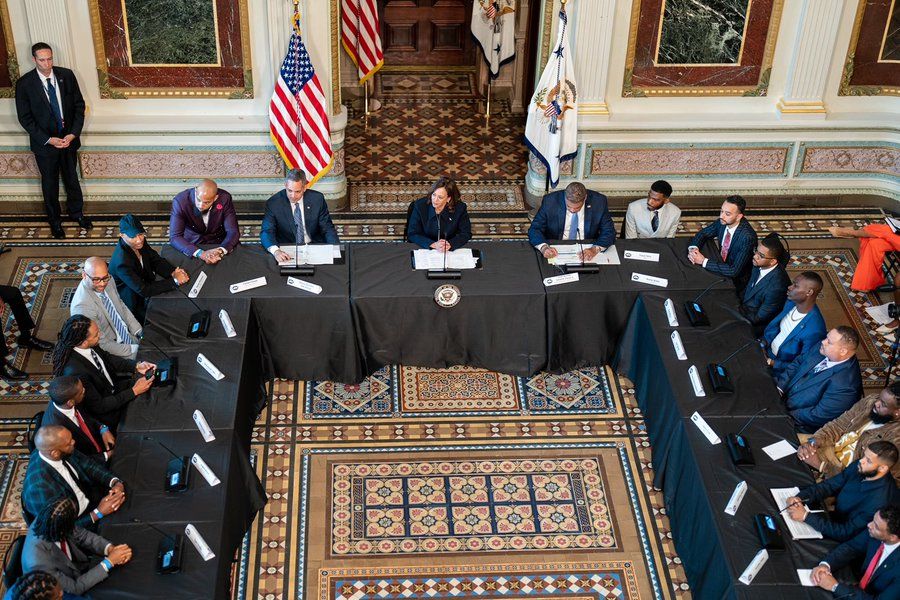 In an effort to understand the "realities" faced by small businesses run by people of colour, Vice President Kamala Harris met with more than 35 minority entrepreneurs and small business owners on May 16 at the White House. This was the most recent in a series of gatherings she has organized to explore the numerous tools and possibilities provided by the Administration.
In her opening remarks, Harris acknowledged the small-business owners belonging to various industries.  "The leaders at this table have shown grit and creativity in terms of pulling together their resources to grow an idea into something that actually benefits communities and all of society," she said.
During the meeting, the Vice President discussed several business-related aspects including "access to capital, access to markets, access to consumers" and urged the business owners to elaborate on how the administration can help to facilitate and better improve access so that their competitiveness in the market can be increased.
She emphasized that the administration is focused on finding ways to support these entrepreneurs in their endeavours. "Access to resources shouldn't be the obstacle between you being able to have what is necessary to compete in a fair way or not," she said.
She further discussed equity as a guiding principle in this regard. "Everyone gets an equal share and then they should compete and the best thing will win.  But that assumes everyone starts out on the same base.  Equity takes into account that may not be the case, but we want to give everyone an equal opportunity to compete and to not only survive but thrive," she maintained.