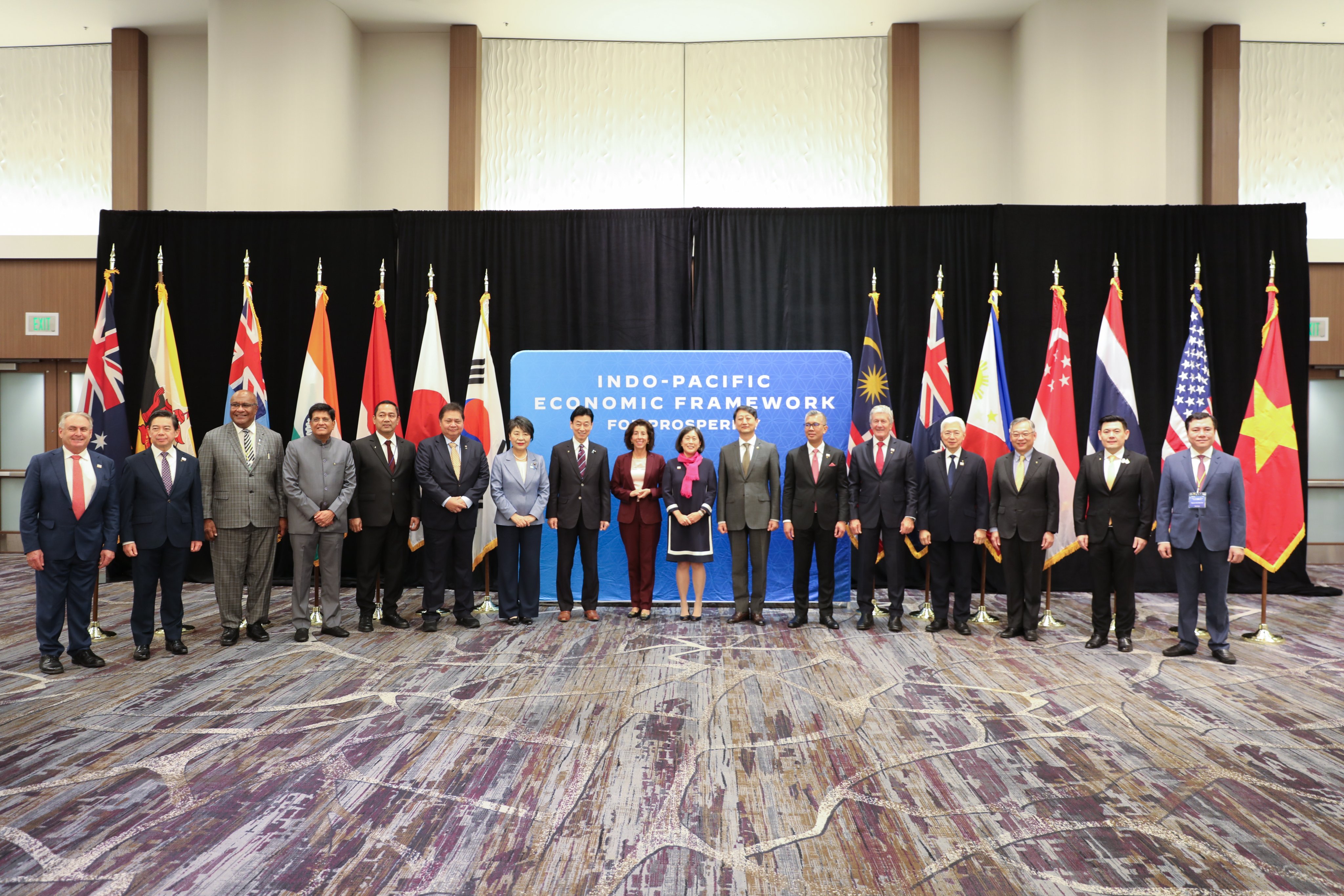 IPEF ministerial meeting / Image-X/@SecRaimondo
The U.S. Secretary of Commerce Gina Raimondo co-hosted the third Indo-Pacific Economic Framework for Prosperity (IPEF) in San Francisco. The meeting was attended by Piyush Goyal, India's Union Minister for Commerce and Industry and representatives from other members including Australia, Brunei, Fiji, India, Indonesia, Japan, Republic of Korea, Malaysia, New Zealand, Philippines, Singapore, Thailand, and Vietnam.
"The IPEF partners have begun cooperating on supply chain issues, including by sharing best practices on supply chain monitoring and participating in tabletop exercises related to cybersecurity and crisis response," read a press statement issued after the conclusion of the ministerial meeting.
Goyal signed the first-of-its-kind supply chain resilience agreement on behalf of India. According to him. the agreement will fortify and strengthen global supply chains, foster adaptability, stability and sustainability. "I thank my friend @SecRaimondo, the US Secretary of Commerce, for her leadership and personal commitment in ensuring this truly historic moment towards a more resilient future," his post on X said.
The IPEF is structured around four pillars – Trade , Supply Chains, Clean Economy, and Fair Economy. At this meeting, negotiations under the last two pillars were conducted. India has joined Pillar 2 to 4 of the IPEF, and maintains an observer status in Pillar 1, as per a government release.