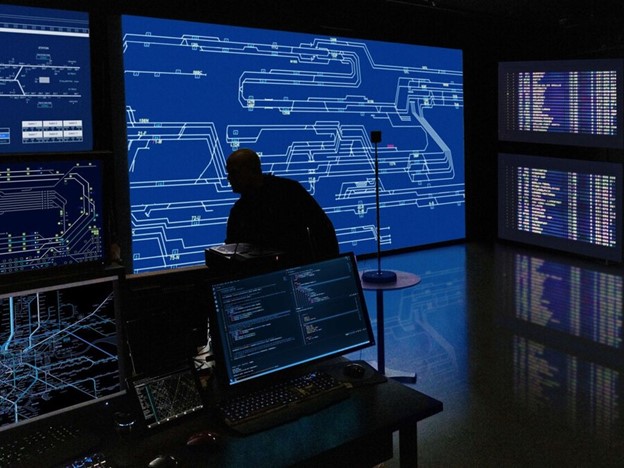 Representative image / Image Ericsson
Mobile-networking firm, Ericsson has entered into an agreement with the Indian Institute of Technology (IIT)-Madras to work with the institute's Centre for Responsible AI  (CeRAI) as a 'platinum consortium member' for five years.
The Centre for Responsible AI is an interdisciplinary research centre that envisions becoming a premier research centre for both fundamental and applied research in Responsible AI with immediate impact in deploying AI systems in the Indian ecosystem.
Under this MoU, Ericsson Research will support and participate in all research activities at CeRAI. According to a release by the firm, AI Research is of high importance as the 6G networks would be autonomously driven by AI algorithms.
"Our focus is on developing cutting-edge methods to enhance trust and explainability in AI algorithms for the public good. Our partnership with CERAI at IIT Madras is aligned with the Indian Government's vision for the Bharat 6G program," Dr Magnus Frodigh, global head of Ericsson research, said.
Professor Manu Santhanam, dean (industrial consultancy and sponsored research), IIT Madras addressing the symposium on Responsible AI for networks of the future said, "Research on AI will produce the tools for operating tomorrow's businesses. IIT Madras strongly believes in impactful translational work in collaboration with the industry, and we are very happy to collaborate with Ericsson to do cutting-edge R&D in this subject."
Further elaborating on the partnership between CeRAI and Ericsson, professor B. Ravindran, faculty head, CeRAI, IIT Madras, and Robert Bosch Centre for Data Science and AI (RBCDSAI), IIT Madras, said, "Ericsson, being a leader in future networks is an ideal partner for CeRAI to drive the research and for facilitating the adoption of responsible design of AI systems."
Speaking about the work that would be taken up under this collaboration, he added, "With the advent of 5G and 6G networks, many critical applications are likely to be deployed on devices such as mobile phones. This requires new research to ensure that AI models and their predictions are explainable and to provide performance guarantees appropriate to the applications they are deployed in."