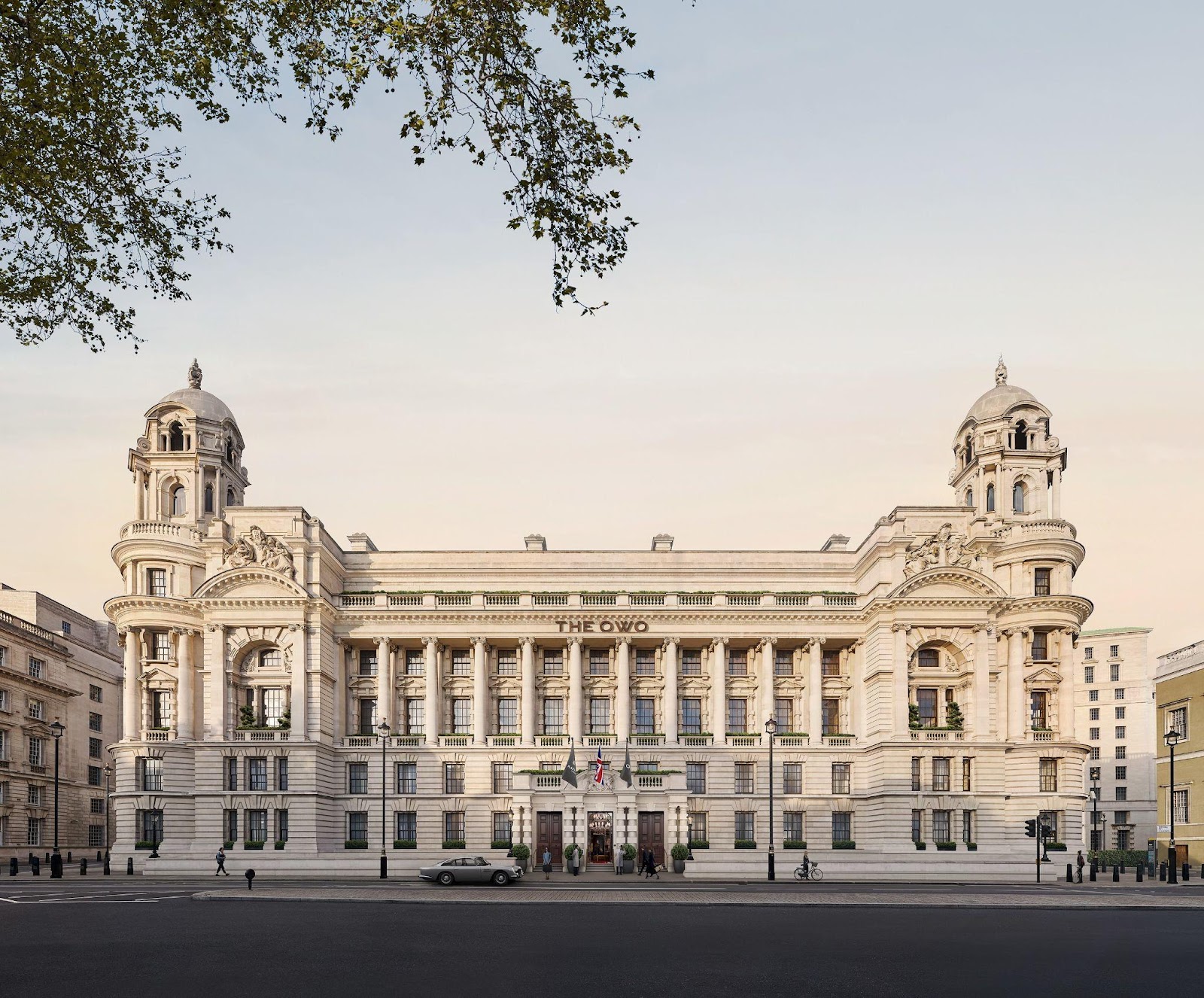 The Old War Office in Whitehall / Image - Accor
Winston Churchill's Old War Office in Whitehall will reopen as the Raffles London at The OWO hotel a collaboration between the Hinduja and Accor groups on September 26. 
Located in a landmark building that has undergone extensive restoration over the past eight years, Raffles London at The OWO will be the first of the Raffles Hotels and Resorts to open in the United Kingdom.
"I am delighted to announce the much-anticipated September opening of OWO. When we arrived at Whitehall, the team was amazed by the size and beauty of this majestic building. We spared no expense in restoring it to its former glory and paying homage to its heritage while breathing a second life into it. With Raffles London at The OWO, we hope to leave behind a heritage that is as timeless as it is remarkable," said Sanjay Hinduja, director of the Hinduja Group.
"The Raffles brand seeks exceptional settings for each of its properties. Raffles London at The OWO is no exception to the rule, and in what way! The rich heritage of the British capital, like the Old War Office building, naturally makes London a place to discover the Raffles brand, synonymous for more than a century with legendary service, glamour, art and destinations steeped in history," adds Omer Acar, managing director of Raffles and Orient Express, Accor.
Spearheaded by the Hinduja family group, the restoration project has been dedicated to preserving the heritage of this historic British monument. Skilled craftsmen have meticulously refurbished period interior features, including exquisite mosaic floors, oak panelling, opulent chandeliers, and a grand marble staircase.