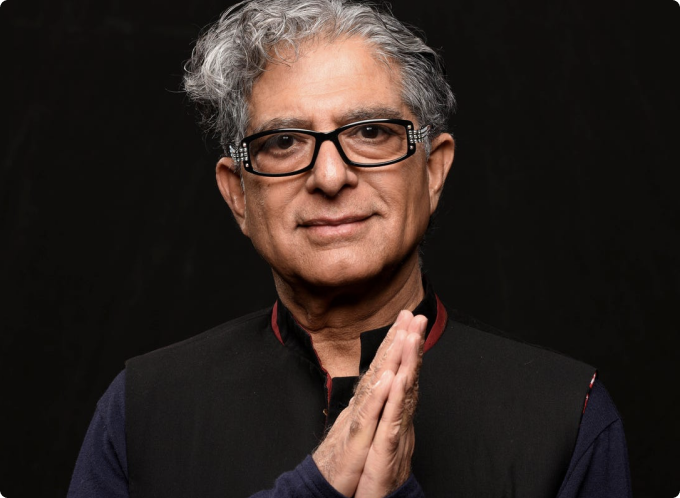 Deepak Chopra /
Guaranteed Rate, a prominent financial services technology company, has partnered with Indian American author, speaker, and well-being icon, Dr. Deepak Chopra to launch its "Rate App" that aims to alleviate the financial and personal well-being stress experienced by millions of Americans on a daily basis.
The free app adopts a holistic approach to stress reduction by offering a comprehensive suite of financial services and personal well-being tools. Alongside Chopra's exclusive content, users of the Rate App can benefit from a continually expanding library featuring numerous fitness and personal well-being classes, encompassing yoga, meditation, HIIT, strength training, breathing exercises, and nutrition.
On the financial front, users can access a variety of services, including accelerated home loan approvals, 5-minute pre-approvals for mortgages, swift access to home equity loans, and seamless personal loan approvals directly through the app. Furthermore, the app provides a digital insurance marketplace where users can obtain multiple quotes, facilitating savings on a range of insurance types, from home and auto to umbrella and pet insurance.
Chopra, a globally recognized trailblazer in integrative medicine and personal transformation, conveyed his excitement and endorsement for the mission of the Rate App. "I'm thrilled to be a part of this partnership with Guaranteed Rate. Guaranteed Rate is setting an example by making the Rate App available free to everyone. A shared vision of well-being connected to business leadership is the key to emotional and spiritual bonding. That's effective leadership. I congratulate Guaranteed Rate for being the leader in the field of personal well-being because only business, ultimately, can change the world," he said.
Founder of The Chopra Foundation, a non-profit organization dedicated to research in well-being and humanitarianism, Chopra has also founded Chopra Global, a contemporary health company that converges science and spirituality. Renowned globally as a pioneer in integrative medicine and personal transformation, Chopra serves as a clinical professor of Family Medicine and Public Health at the University of California, San Diego. He also serves as a senior scientist with the Gallup Organization.