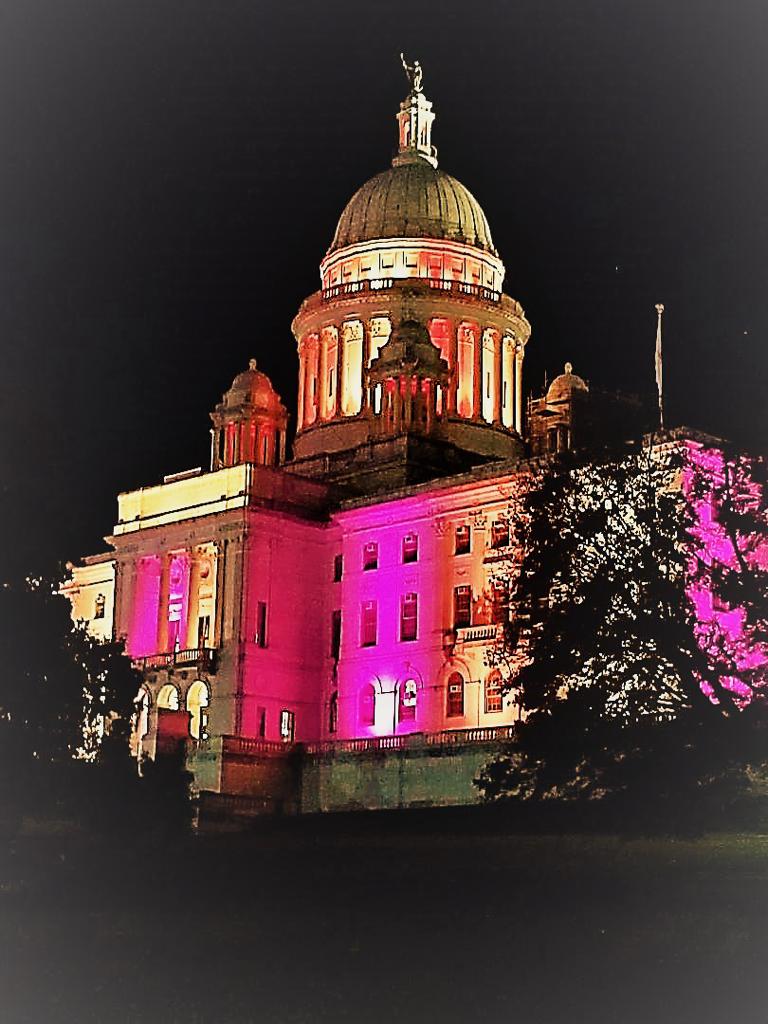 Rhode Island State House in Diwali colors / FIA-NE
In an effort to highlight the festive spirit on the occasion of Diwali, the Foundation of Indian-Americans (FIA) New England hosted consecutive celebrations at the State Houses of Massachusetts and Rhode Island. Both events were held in presence of eminent dignitaries, philanthropists, and community leaders who came together to celebrate the Festival of Lights.
The Rhode Island State House Deepawali ceremony was inaugurated by Lt. Governor Sabina Matos on November 15 by the lighting of a ceremonial lamp. Guests at the event included philanthropist and Jamson Group Hotel chairman Dilip Patel, Rhode Island businessman Mahesh Patel. spiritual guru Keshav Sharan, prof. Dr. Balram Singh, Team Aid founder Mohan Nannapanni, and IARI former president Amruth Patel.
FIA Team at the Rhode Island State House
The program featured renditions of the national anthems of the USA and India, accompanied by performances from professional dancers. FIA-New England's nominees were recognised for their contributions. FIA-New England President Abhishek Singh expressed gratitude for the opportunity to celebrate Diwali for the second consecutive year at the Rhode Island State House.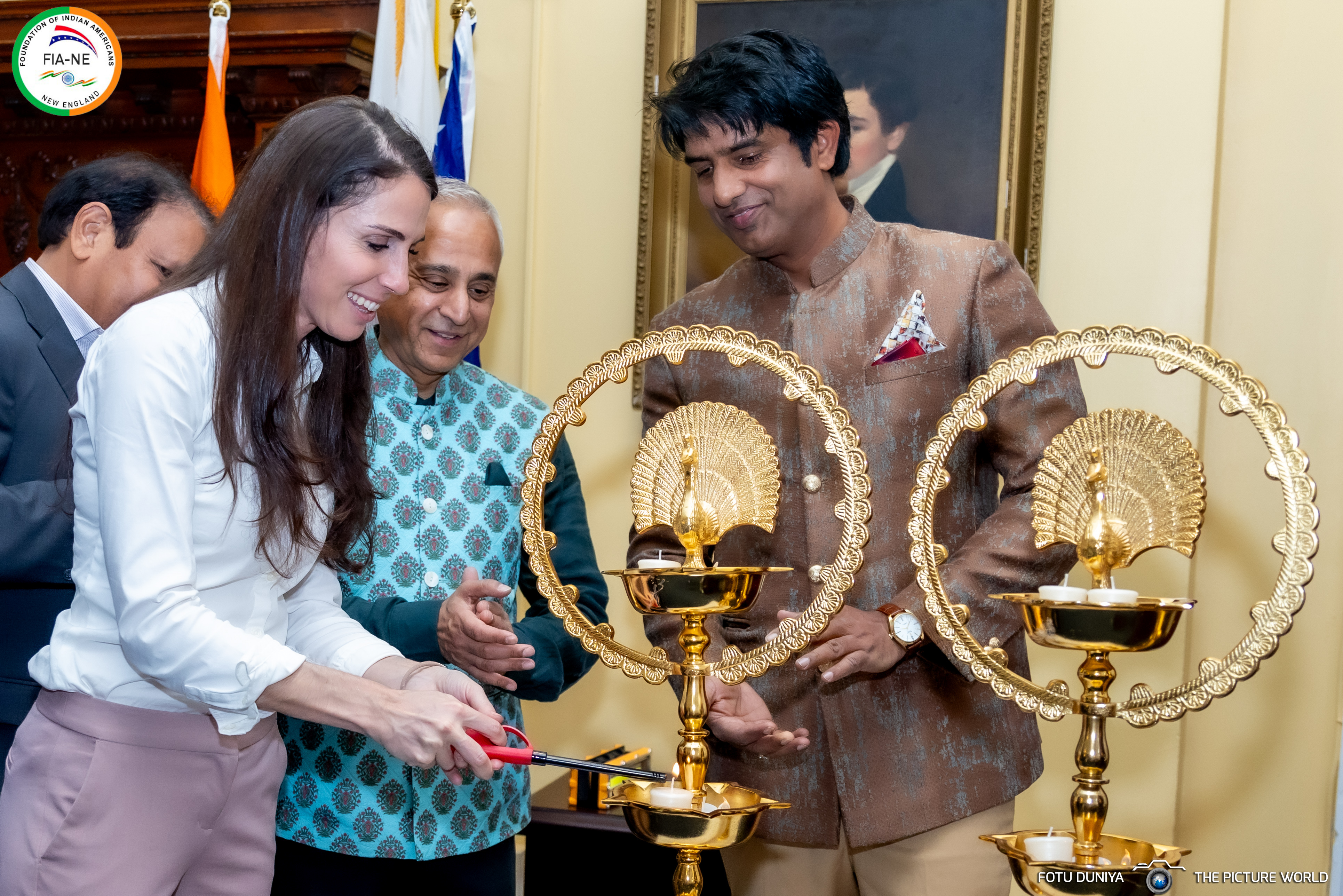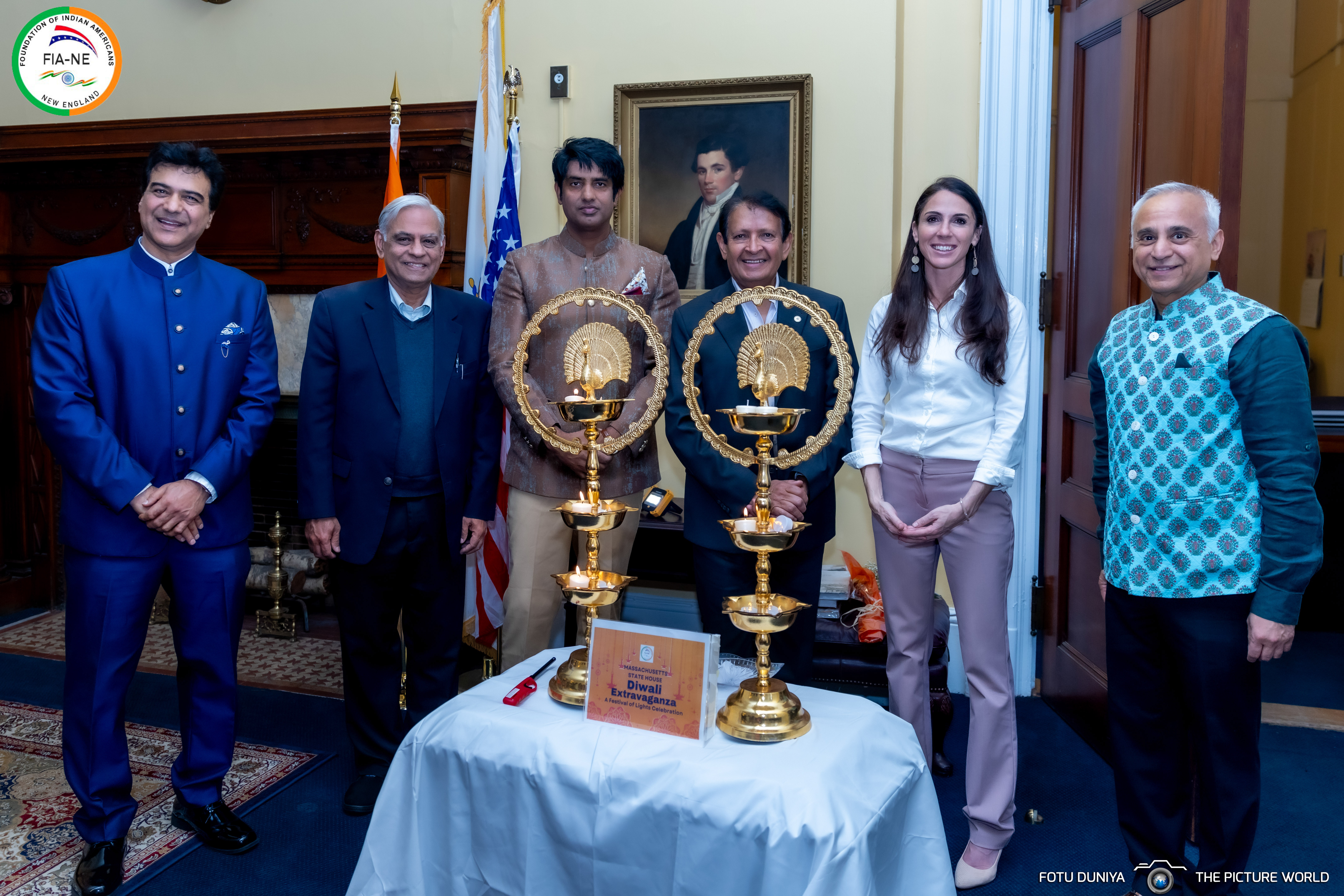 On November 17, the celebrations continued at the Massachusetts State House. State Auditor Diana Dizoglio presided over the festivities. She was joined by Leader Bank's founder and chairman Sushil Tuli, Pharmasasis Bhuren Patel, Turf University professor Anil Saigal, and businessman Sandeep Asija.
Dizoglio, in her address, praised customary Indian celebrations and the classical dance presented by young children, calling for its incorporation into the curriculum of the Commonwealth of Massachusetts. She recognized Mohan Nannapaneni, founder of Team Aid, along with Johanny Pineyro, Vaishnavi, and Kalaimangai for their outstanding work in the local community.