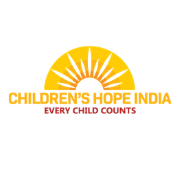 New York-based nonprofit, Children's Hope India (CHI), that aims to elevate Indian children from poverty, is set to host its annual gala on Oct.10 at Guastavino's in New York City. 
The organization will honor leaders in education, philanthropy and technology during the event. Honorees include Prashant Bhuyan, founder, CEO and chairman of Accrete, Nari Pohani, businessman and philanthropist and Raj and Sujata Vanjani, CEO and COO of TPG Cultural Exchange.
"This year's honorees have been recognized for their commitment to driving change, and we could not be more excited to celebrate them," said Dr. Dina Pahlajani, co-founder and president of Children's Hope India.
Grammy-nominated artist Chandrika Tandon accompanied by the Young People's Chorus of NYC will perform at the fundraising event,  the organizers said in a statement. 
According to a release, the event will also celebrate the progress made by CHI's "30/30 Education Initiative" that was launched last year with the goal of addressing CHI's Cradle to Career and Whole Child approach by providing early education, tuition and concept learning to prevent school drop outs along with career counseling to children attending CHI centers. 
Since the initiative's launch, Children's Hope India has already implemented the initiative in five centers, and are on track to add five more centers by 2025. "We are also proud to celebrate the progress that we have made since launching our 30/30 Education Initiative and thank our community for its continued support of our mission," the president added.