Previously, Bitget invested in Indian firms Grease Pencil - an AI based script writer, storyboard generator; HAIr - AI that helps data-driven candidate selection for HR and Derma360 - an AI enabled Dermatological app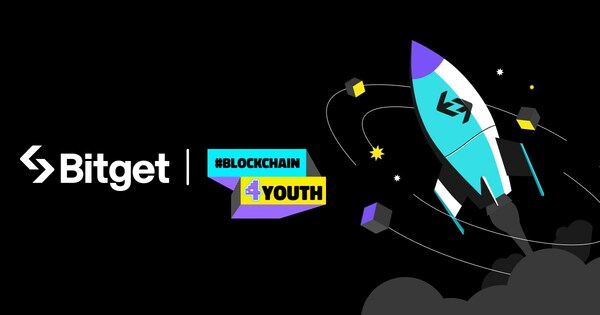 Seychelles-based cryptocurrency derivatives and copy trading platform "Bitget" has announced its strategic ambitions to invest in Indian blockchain companies as part of its $10 million Blockchain4Youth (B4Y) Web3-focused project.
As part of the program, Indian businesses will get the chance to pitch to Bitget and leading venture capitalists at BUIDL for Web3, India's premier multi-chain summit, organized by Lumos Labs and BuidlersTribe, powered by Bitget.
With the Blockchain4Youth project, Bitget aims to identify valuable and promising projects in the crypto space and provide them with comprehensive support, accelerating innovation in emerging technologies.
"India's resilience and constant advancements towards blockchain and crypto makes it the most wanted place to invest in Asia currently. The talent, the entrepreneurial spirit, it's everything celebratory and we're here to empower it. With our Blockchain4Youth, we look forward to accelerating the next big fours of cryptospace," said Gracy Chen, managing director at Bitget.
Bitget Academy found that while Millennials are the generation that will shape the future of cryptocurrencies, 46% of cryptocurrency fans are members of Gen Z. Bitget's new venture is an attempt to accelerate the cryptocurrency acceptance trend in India.
"We have witnessed massive growth and retention within the crypto sector in India. The country has emerged as one of the global web3 leaders as it garners a rising interest in investments, from major web3 players worldwide. With the opportunity and exposure provided through Bitget's program, Indian web3 startups have an exceptional opportunity to kickoff their journey and create sustainable web3 innovation.", added Kaavya Prasad, founder, Lumos Labs.