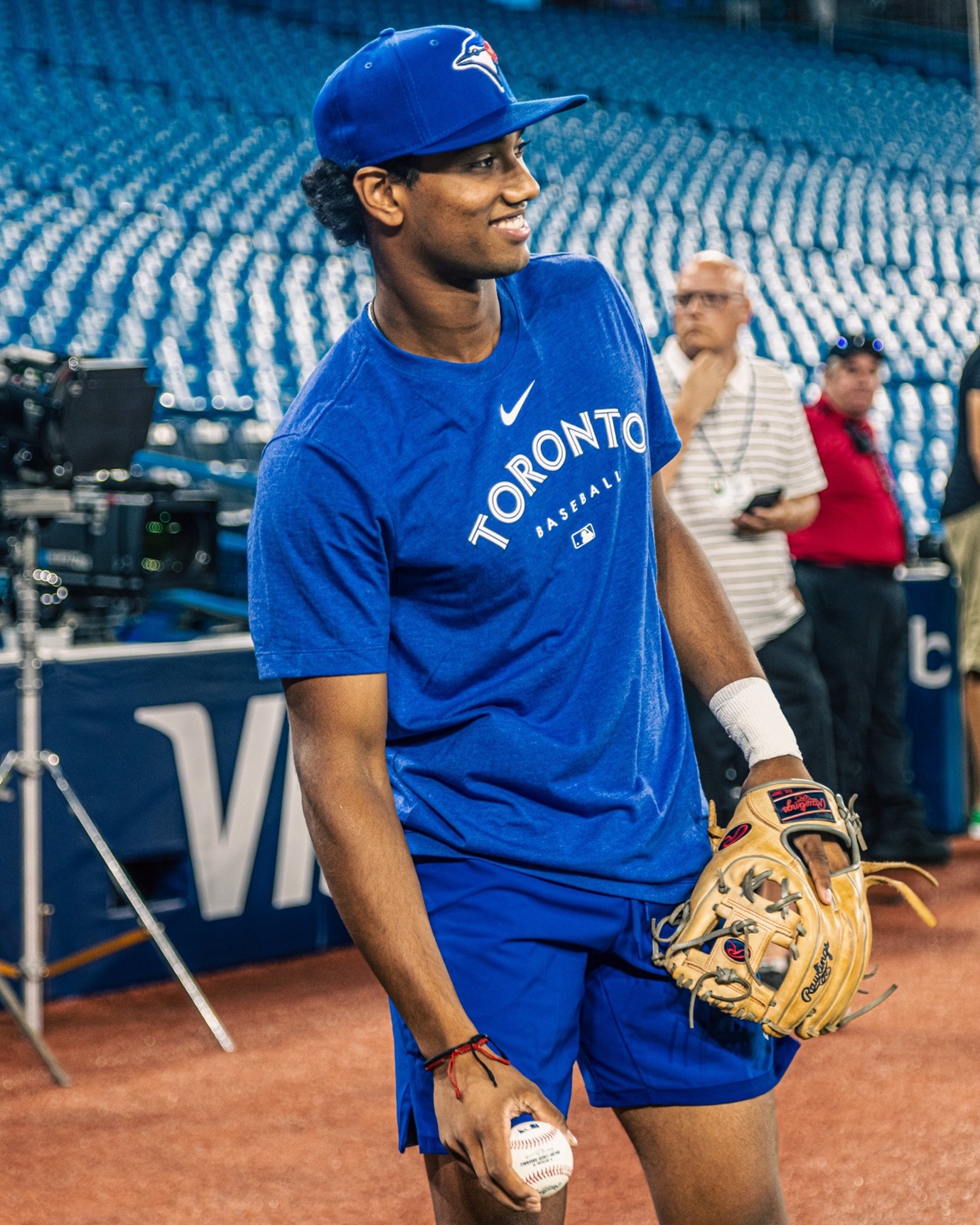 Arjun Nimmala / Image – X/@BlueJays
Baseball player Arjun Nimmala, who created history as the first ever first-generation Indian American in America's Major League Baseball draft, is the star of a four-part Indian docuseries titled 'Indian Baseball Dreams'
The series tells the story of Nimmala's journey to becoming the first-round draft pick of the Toronto Blue Jays in July 2023. It takes viewers on an exploratory journey of his Indian roots, in his parental hometown of Vijayawada (Andhra Pradesh) to spotlight India's sporting culture.
In the show, Nimmala meets homegrown baseball talents whose stories also feature in the documentary. He also meets cricketing star Ajinkya Rahane for a friendly game of cricket, a sport he grew up practising while growing up in Florida, before discovering and building on his passion for baseball.
The documentary launched on Star Sports Select 1 and Star Sports Select 2 on October 18, 2023, and the final part will air on October 21. The repeat telecasts are scheduled to continue until October 26. The complete series will then be launched across India on an OTT platform in November.
"This series highlights Arjun's exceptional talent, dedication, and the growing influence of baseball beyond borders. It's a captivating journey that bridges cultures, showcasing the universal power of sports to inspire triumph and heritage. Don't miss this incredible story of breaking barriers and developing connections between India and baseball.", a Star Sports spokesperson said as per a report.