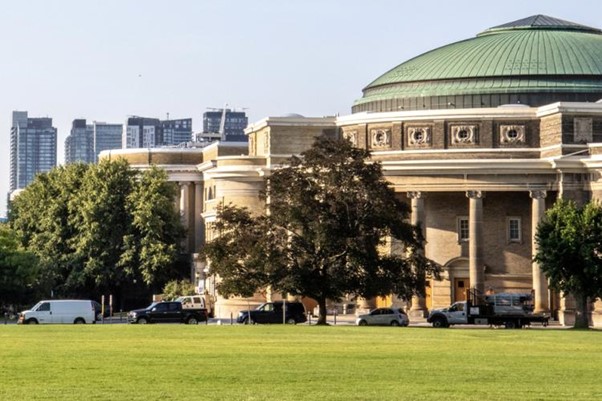 Representative Image / Image-University of Toronto/Facebook
Over 100+ Indian students studying across 20+ colleges and universities were surveyed for a recent report, the findings of which say 69 per cent of these students have experienced anxiety amid the ongoing Indo-Canadian diplomatic row.
The participating colleges included York University, Seneca College, Ryerson University, Centennial College, George Brown College, and Carleton University, among others. The survey was conducted by LooneyTooney, a platform assisting newcomers and potential immigrants in Canada to provide a data point to stakeholders like federal/provincial governments, colleges/universities, and locals to be able to take action to reassure the student community, as per a news release.
The survey found that 69 per cent of students experienced anxiety amid the ongoing tensions between the two countries, female students more than males. The anxiety levels were higher among students who have not spent much time in Canada than those who have been in the country longer.
The findings say 32 per cent of students are more worried about their physical safety than before while 77 per cent of students reported their parents are "paranoid" or "worried". However, the survey also found that overall, students seem to be hoping that the ongoing situation is a temporary setback. 81 per cent of Indian students in Canada have their long-term plans of staying in Canada unchanged while only 9 per cent are considering leaving the country.
LooneyTooney founder Ashish Bhatia said, "Indian students in Canada are a vital bridge for people-to-people contact between the two countries. The students are worried about the short-term implications of the spat on their career and personal plans. Their well-being should be a paramount concern for various stakeholders who should take actions to mitigate the negative impact of current tensions."
Indian students from the University of Toronto (UofT) participated in the survey as well. Recently, stated that it is fully committed to making the Indian community on its campus feel safe.
"U of T is proud to be home to more than 2,400 international students from India who enrich our classrooms and campus life, and many more students, faculty, staff, librarians, and alumni with ties to that country. We want to assure all impacted members of our community – and in particular international students – that you are welcome here and we are deeply committed to supporting your wellbeing," read a part of the statement from Joseph Wong, vice-president, International.