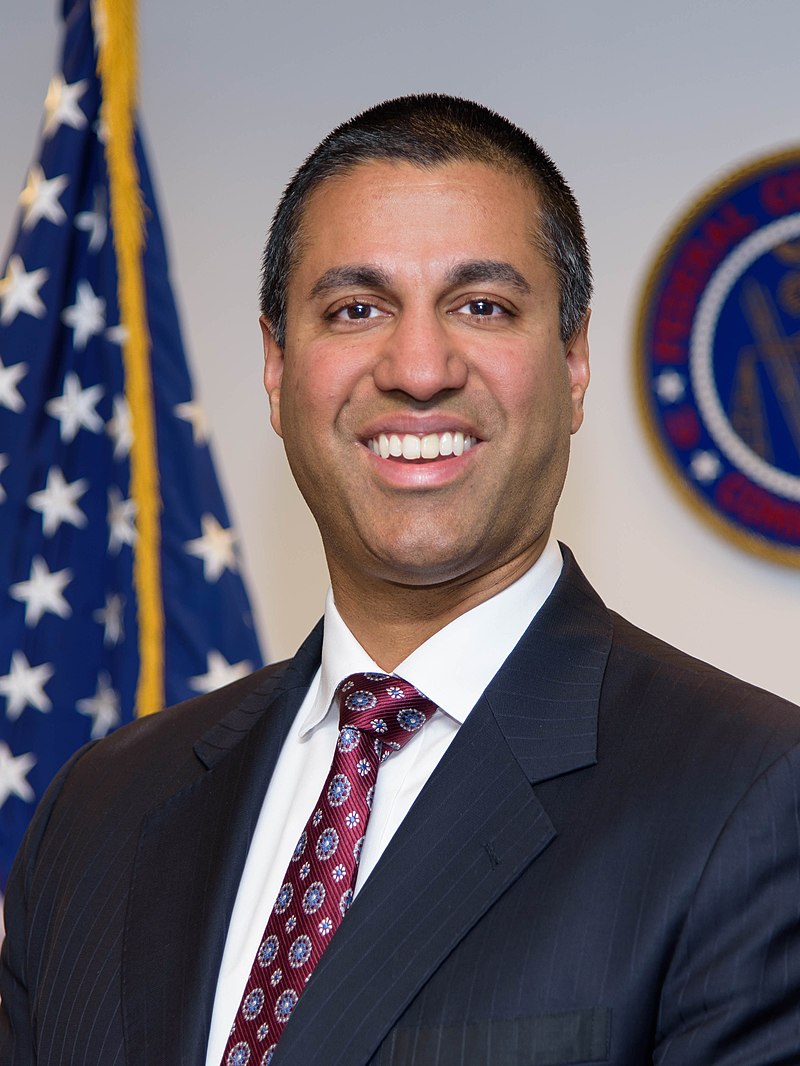 Ajit Pai / FCC
Ajit Pai, the former chairman of the Federal Communications Commission (FCC), has been elected to the America's Public Television Stations (APTS) board of trustees for a three-year term as an at-large member, with effect from February 26, 2024.
Currently a partner at global investment firm, Searchlight Capital Partners, Pai was the first Indian American to chair the FCC from 2017 to 2021. In 2007, he began working as an attorney for the FCC in its Office of General Counsel.
Reacting to his new role, Pai said, "I am honored to join the distinguished board of America's Public Television Stations. For many years, I have appreciated the thoughtful approach APTS President and CEO Pat Butler and the entire APTS team have brought to challenging communications issues, and I'm delighted to have the opportunity to help shape that vision going forward as a member of the board of trustees."
"I have long recognized the value of public television, from my childhood affinity for Sesame Street through my tenure at the FCC," he further added. APTS president and CEO Patrick Butler announcing said, "America's Public Television Stations are honored and delighted to welcome Ajit Pai to the APTS board."
"As we plan to make the most of our spectrum assets in service to the American people, chairman Pai will bring an immensely useful perspective and extraordinary experience to our work. We're most grateful that he has agreed to contribute his formidable talents to help advance public television's service to the public," Butler added.
Pai holds degrees from the University of Chicago Law School and Harvard University. He has experience working in all three levels of government, having held legal positions in the Senate Judiciary Committee and the Department of Justice. Additionally, he worked with Verizon Communications and Jenner & Block LLP in the private sector.
APTS is a nonprofit membership organization that works to maintain a robust and financially stable public television system and supports member stations in their efforts to offer the American public vital public services like civic engagement, public safety, and education.