Check out Periwinkle Decors for all of your decor needs! We are currently booking our 2024 and 2025 calendar! We are based in the suburbs of Chicago and are an all woman powered team! Here is some of our work below!
We decorate for:
Weddings, Indian events, anniversaries, birthdays, bridal showers, and many more events and we do balloon decor as well!
Please check out our
Instagram page : @periwinkledecors
website : www.periwinkledecors.com
Feel free to message with any inquiries!
Location :
Hoffman Estates, Illinois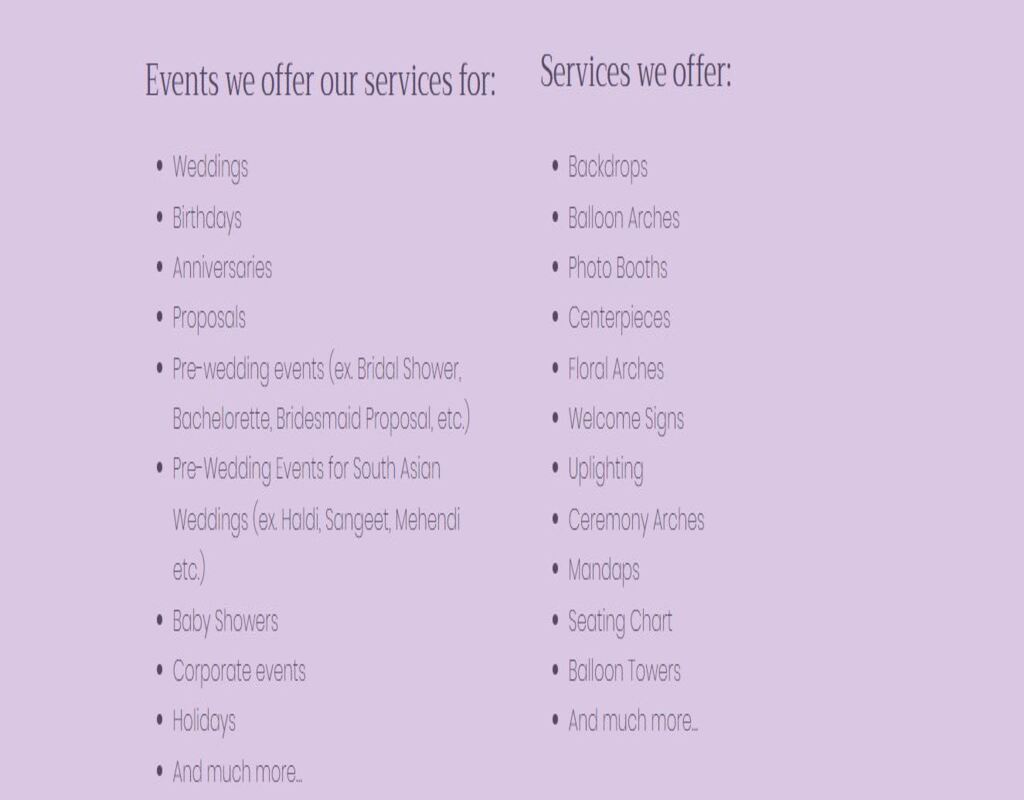 About:
Periwinkle Decors is an all women owned, event decor business. It was created when two best friends who loved throwing parties, figured out that they had a better time planning and decorating instead of partying. We offer decoration services for all kinds of events like weddings, birthdays, anniversaries, proposals, baby showers, bridal showers, graduations and a lot more.
We believe that planning an event should be fun, exciting and stress-free. With creative experience and an everlasting passion for what we do, rest assured you will get the event you are dreaming of. All we need from you is to describe exactly what you wish for. And, on our end? We will make sure to tailor a magnificent party that will exceed your expectations.