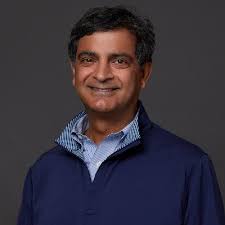 WeWork, the largest provider of flexible workplaces announced on May 16 that Sandeep Mathrani will step down as chairman, CEO, and director with David Tolley taking over as the interim CEO effective May 26, 2023.
The Indian American took charge of the company in February 2020. Under his leadership, it has made significant strides in cutting costs, increasing revenue across all business segments, and creating new lines of revenue through new products like WeWork All Access and WeWork Workplace, as well as restructuring and strengthening its balance sheet and optimizing its global real estate portfolio in the face of a pandemic and a challenging macroeconomic environment, an official statement noted.
"It has been a privilege to lead the organization during a notable transformation. Over the last three years, we have restored the brand, grown revenue, right-sized the company, restructured our debt, and developed new product lines. I am grateful to have been able to lead such a resilient group of employees who through it all stepped up to meet and beat every challenge. I am firm in my belief that this is WeWork's moment," said Mathrani.
"On behalf of the Board, I want to thank Sandeep for his tireless and diligent efforts over the last three years. WeWork continues to move forward in all aspects of the business thanks to his vision, spirit, and leadership," said Daniel Hurwitz, chairman of the Board of Directors.
Tolley, a current WeWork Board member, who has been appointed interim CEO  will collaborate with Anthony Yazbeck, president and COO. WeWork anticipates its second-quarter 2023 revenue to range between US $840 million to US $865 million and its adjusted EBITDA to be between US $10 million and US $15 million, as indicated in the company's Q1 2023 results release.