18 percent and 23 percent of AAPI adults view Ramaswamy and Haley favorably, respectively, while 36 percent viem them both unfavorably.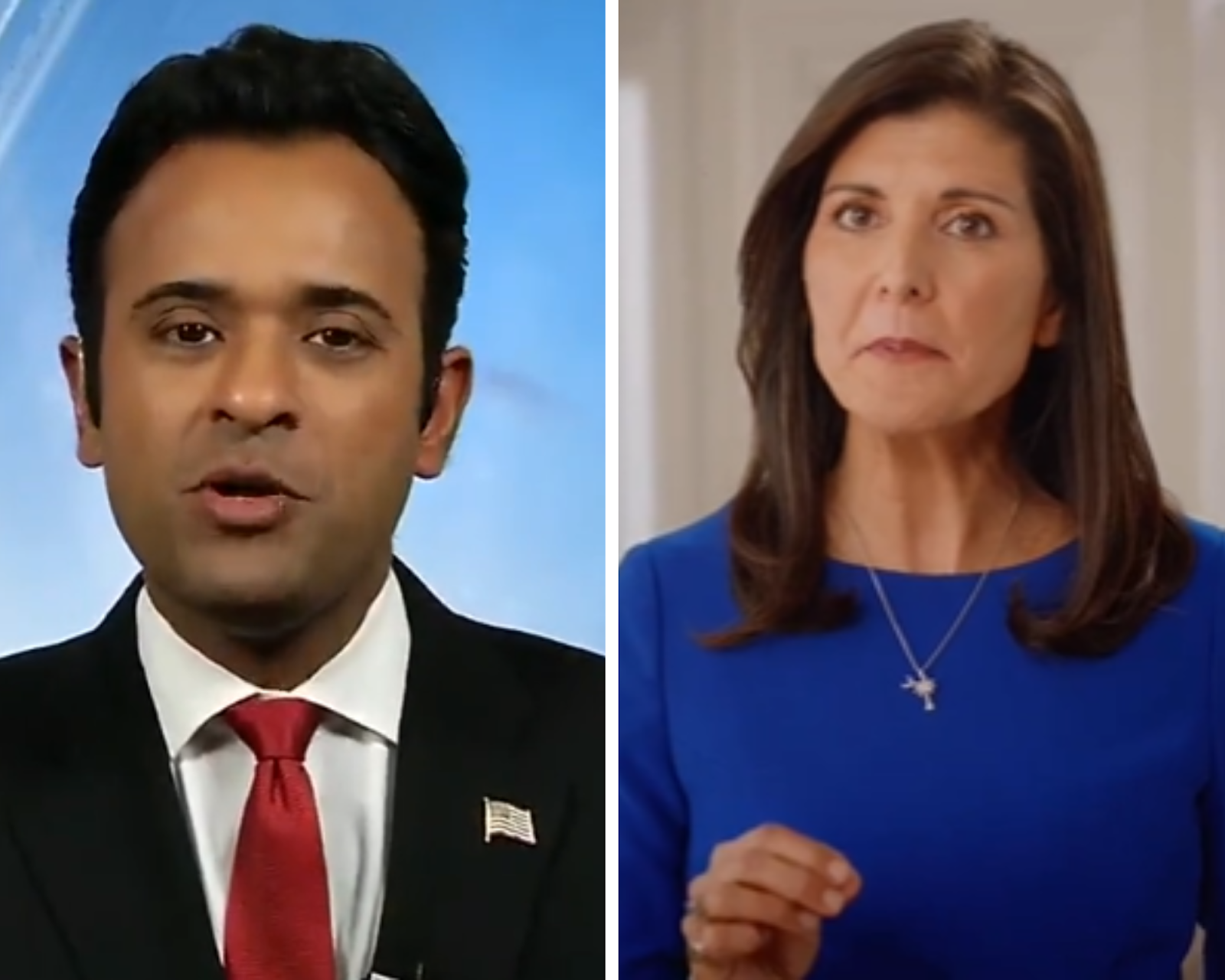 Despite being prominently known as Indian American candidates in the race to the Oval Office in 2024, Republicans Vivek Ramaswamy and Nikki Haley are not as popular among or known to Asian Americans, a new poll conducted by AAPI Data and the Associated Press-National Opinion Research Center (NORC) at the University of Chicago revealed.
According to the results, while more AAPI adults have unfavorable views than favorable views of Haley and Ramaswamy, a large proportion of them said they did not know enough about the two candidates to form an opinion.
The study found that only 18 percent and 23 percent of Asian American and Pacific Islander adults had favorable views of Ramaswamy and Haley, respectively, and 36 percent viewed both candidates as unfavorable. 40 percent of the respondents said they were not familiar with Haley, while Ramaswamy is unfamiliar to 46 percent of them.
"This is the first nationally representative survey that includes the views of Asian Americans and Pacific Islanders about the major presidential candidates," said Karthick Ramakrishnan, founder and director of AAPI Data. "Rather than speculate about where AAPIs stand on candidates like Nikki Haley and Vivek Ramaswamy, we have timely and reliable data that we will continue to follow through the rest of the presidential primary season.
The survey also dug into the political inclination of AAPI communities, with about half identifying as Democrats, over a quarter identifying as Republican, and about one in five identifying as independent or having no attachment to any party. The reigning President Joe Biden and Vice President Kamala Harris are viewed more favorably among the AAPI communities, while former President and current contender for the Republican nomination for the upcoming presidential elections, Donald Trump, is viewed unfavorably, as is Florida Gov. Ron DeSantis.