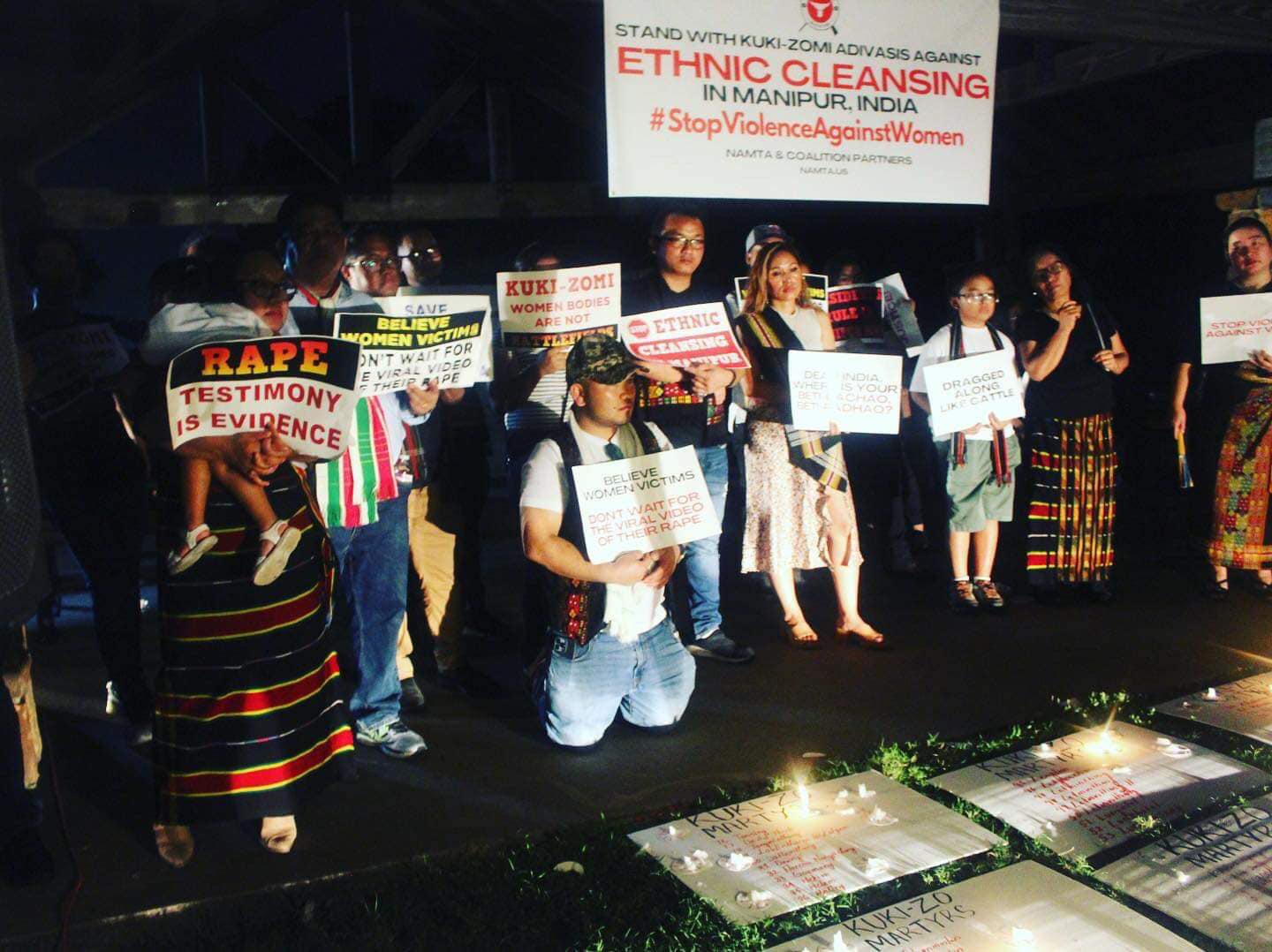 Manipur solidarity protest in Dallas / Image - NAMTA
The recent spate of violence in the Indian state of Manipur that has taken the toll of over 100 lives besides displacing thousands has its roots in historical baggage that include inter-tribe distrust, fear of economic impacts, drugs and insurgency. And the wide social media circulation of fake news including graphic videos also played a part, a US-based think tank and advocacy group, Foundation for India and Indian Diaspora Studies (FIIDS) has said in a report.
The contents of the study which will be shared with US based policy makers and other think tanks was the topic of a recent panel discussion.
"… a court verdict triggered deadly violence that lasted for 6-8 weeks. The verdict required the Manipur State government to give scheduled tribe status to Meities, which would bring them affirmative actions in jobs, education, and other benefits that Kukis currently enjoy" the FIIDS said. Meities organized rallies in support of the verdicts while Kukis organized protests against this decision.
"Wide social media circulation of fake news of graphic videos and pics sparked lethal violence"… the FIIDS said in a news release.
" Various dormant insurgency/extremist groups took advantage to revive themselves with gun violence. This was further fueled by funds and arms from drug mafias who grow opium and process heroin for export through Myanmar. Some even alleged that a foreign interference cannot be ruled out" the news release went on to say.
" In summary, the violence has historical baggage, inter tribes distrust, fear of economic impacts, drugs and insurgency as factors. However, it is important to note that, although religious polarization exists among the tribes, we did not find evidence of religious violence. Instead, it is based on an ethnic divide and historical distrust and rivalry between the tribes", the report maintained.