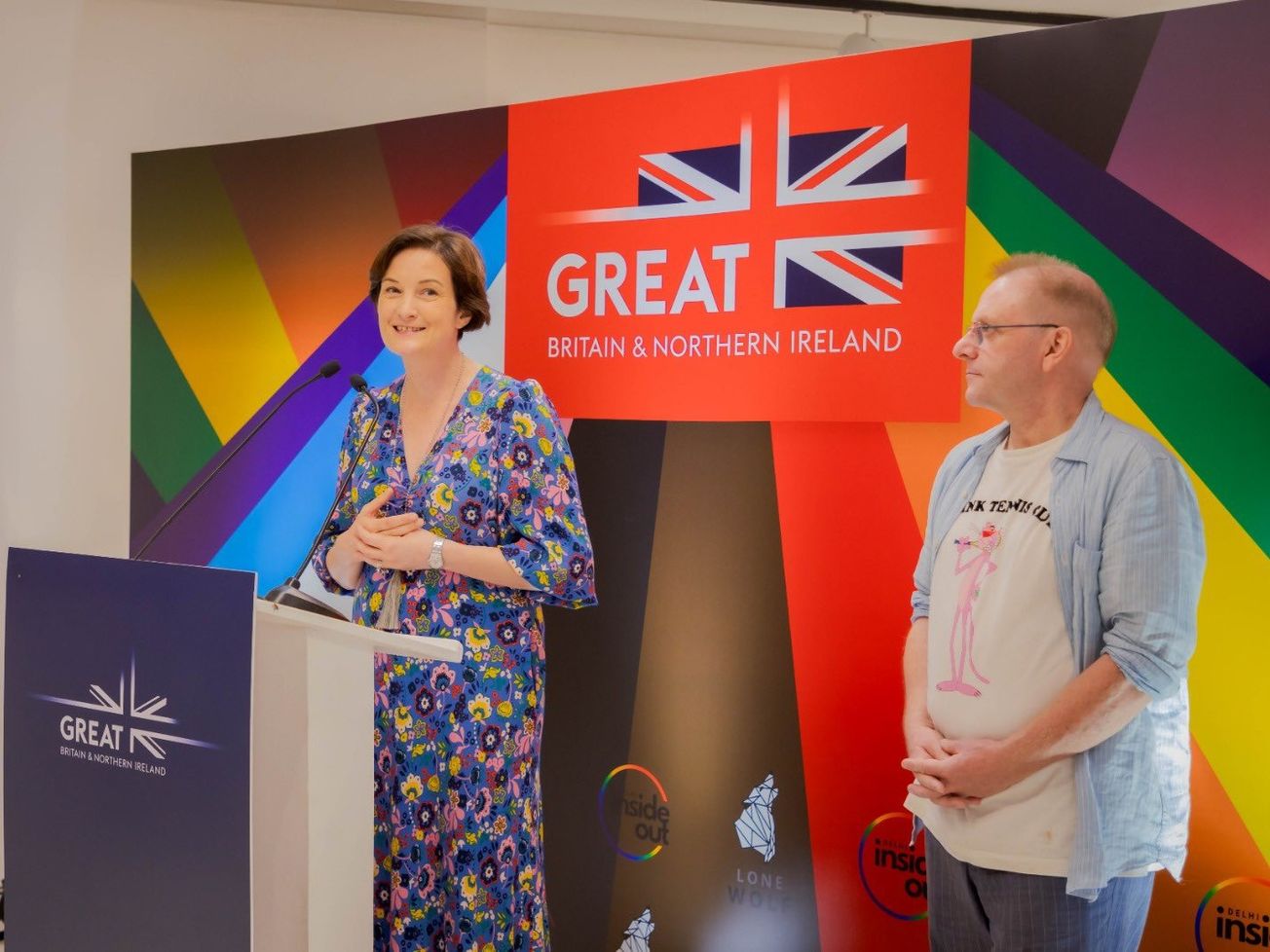 In an effort to commemorate Pride Month, the British High Commission and British Council in New Delhi recently hosted a celebration, during which they honored grassroots champions and organisations advocating for LGBT+ rights in India. The event which was held at the British Council brought together members of the LGBT+ community, supporters from various backgrounds.
InsideOut Delhi and the Humsafar Trust, two prominent grassroots organisations, were among those recognized during the event. The British Council, committed to championing LGBT+ rights globally, has been actively supporting such organisations and human rights defenders through targeted programs and direct engagement, a news release stated.
The British High Commission in New Delhi expressed its pride in supporting the Humsafar Trust, a long-standing partner in India. The commission also highlighted its efforts to foster collaboration between British and Indian institutions and legislators, facilitating the exchange of best practices to enhance workplace inclusion for LGBT+ employees.
The highlight of the evening was the art exhibition featuring works by renowned British queer artist Howard Hodgkin, who collaborated with Indian architect Charles Correa to design the iconic black and white mural that graces the front of the British Council building. According to the release, the exhibition symbolised the artistic fusion between the United Kingdom and India, reflecting their shared commitment to inclusivity and diversity.
The event was part of a series of similar celebrations organised by the UK mission in India throughout the month of June across major Indian cities, including Mumbai, Hyderabad, Bengaluru, Ahmedabad, Chennai, and Jodhpur.
On the occasion, Christina Scott, Acting British High Commissioner to India, said, "I feel extremely proud to join so many like minded people from across this wonderful city in celebrating the LGBT+ community. The UK believes that everyone, everywhere should be free to love whom they love and express themselves openly without fear of facing discrimination. Today, we celebrate love and pay tribute to everyone working to ensure full, equal, meaningful participation for all, across all walks of life."
The British Council's dedication to promoting inclusivity was demonstrated in 2020 when the Pride Flag was flown for the first time in Delhi. Continuing this tradition, the flag was raised again on May 17, 2023 to commemorate International Day Against Homophobia, Biphobia, and Transphobia.