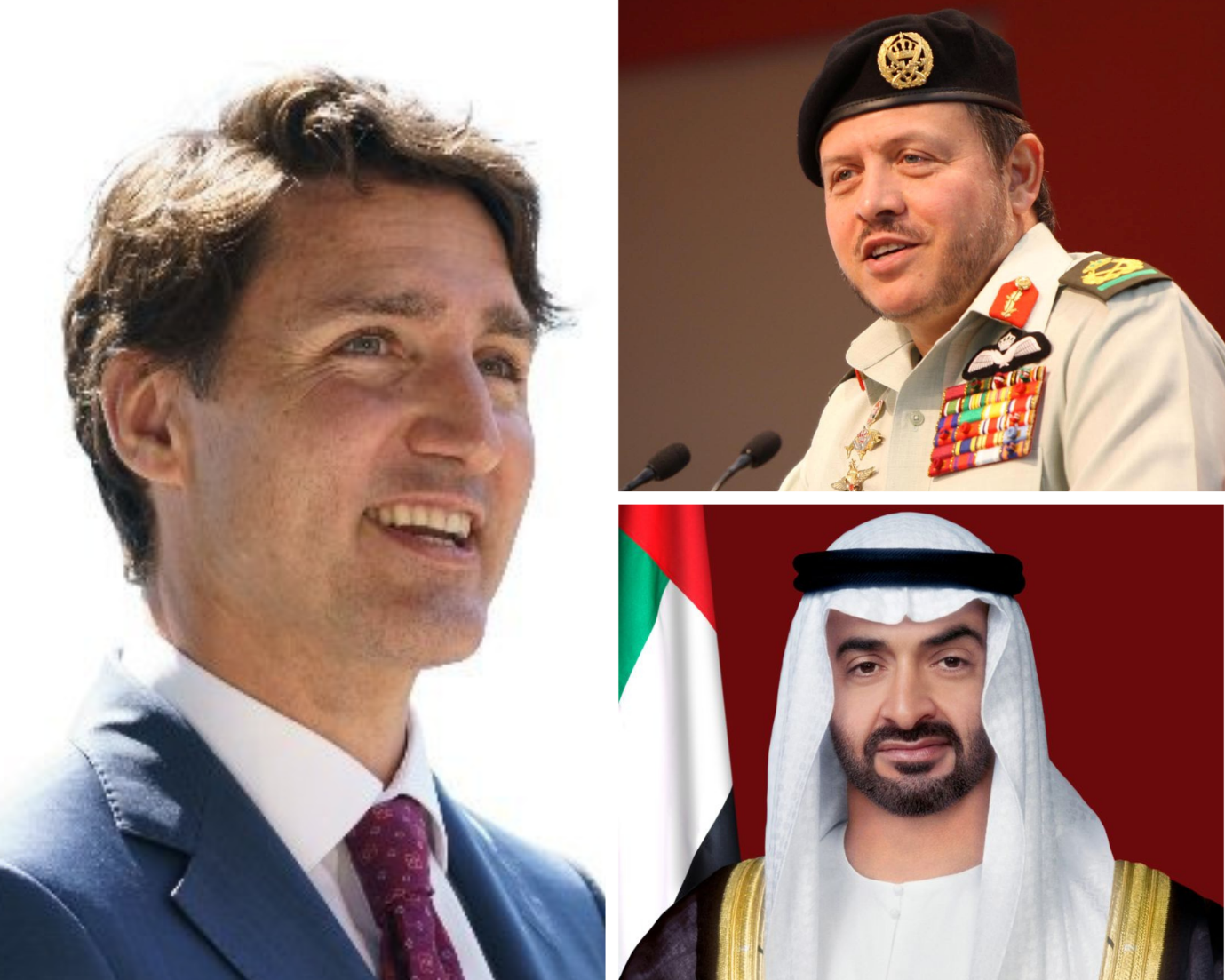 Canadian Prime Minister Justin Trudeauin his conversations with UAE President Sheikh Mohamed bin Zayed Al Nahyan and King Abdullah II bin Al-Hussein of Jordan raised the India-Canada diplomatic issue, triggered over the assassination of Khalistani terrorist Hardeep Singh Nijjar. 
Trudeau spoke with the King of Jordan and "provided an update on the situation between Canada and India, underscoring the importance of respecting the rule of law and the Vienna Convention on Diplomatic Relations," read the statement provided by Trudeau's office. 
Earlier in the day, Trudeau had spoken to the UAE's President about India aside from a discussion about the situation in Israel. "On the phone today, His Highness @MohamedBinZayed and I spoke about the current situation in Israel. We expressed our deep concern and discussed the need to protect civilian life. We also spoke about India and the importance of upholding – and respecting – the rule of law," Trudeau posted on X, formerly Twitter. 
The diplomatic and political relations between Canada and the UAE have witnessed constant growth and expansion over the past few decades. There has been an active exchange of government and private sector delegations and participation in various spheres between the two countries which has further bolstered these relationships. 
As for the Middle Eastern country of Jordan, Canada has been its important trade and investment partner ever since the implementation of the Canada-Jordan Free Trade Agreement. During the recent call, Trudeau and King Abdullah II underscored the close ties between Canada and Jordan and agreed to remain in contact as the situation in Israel as well as the diplomatic row with India evolved.