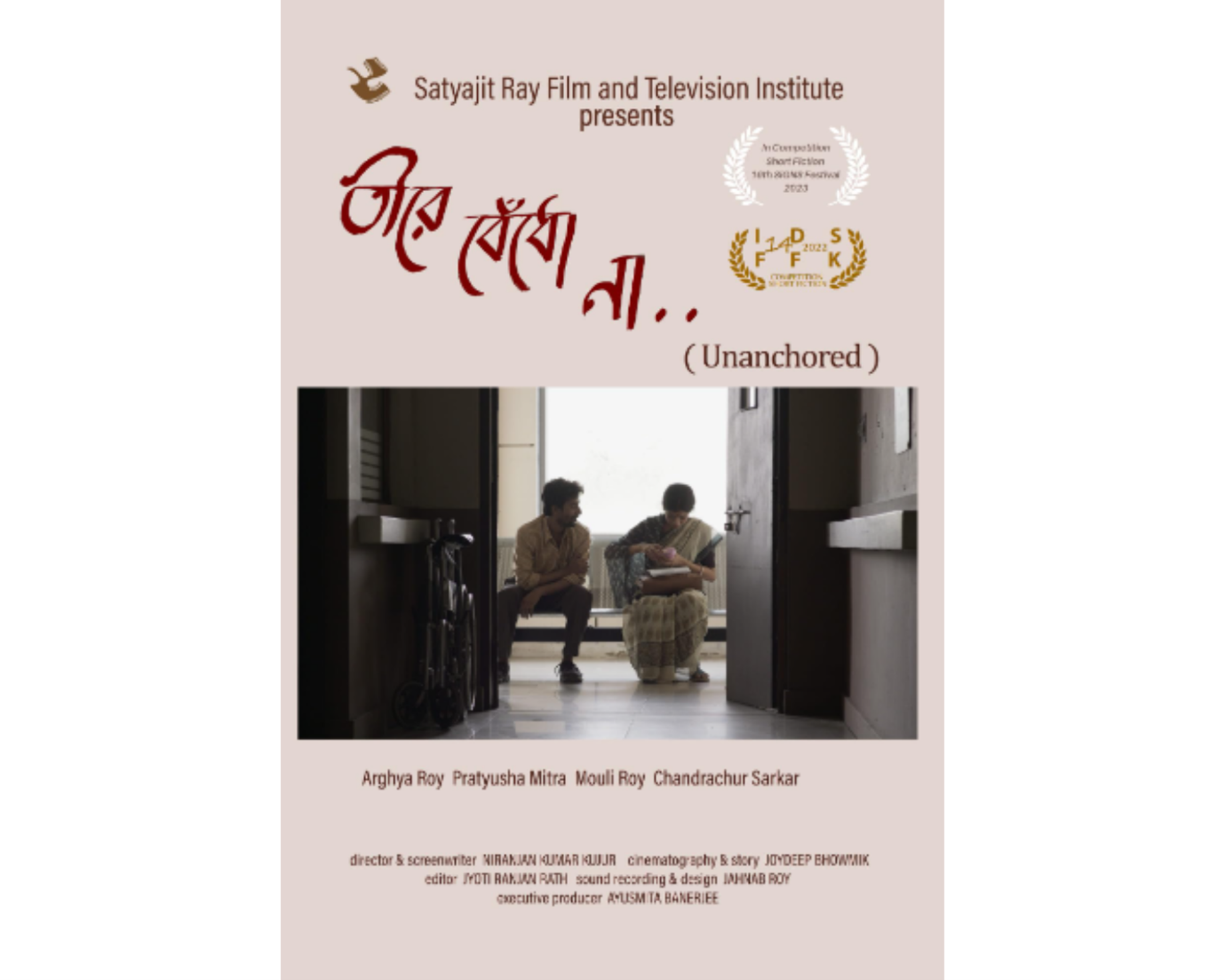 Film Poster / Image-IMDb
Jharkhand-based filmmaker Niranjan Kujur's directorial 'Teere Bendho Na' will be screened at the 21st International Film Festival: Signs of the Night, Paris, France. The festival is scheduled to run between September 29 and October 8, 2023.
The movie was selected in the Focus India category. 'Teere Bendho Na' was aired at the House of India on October 3, 2023, at 10 p.m. local time. The House of Argentina, the Dutch College, and the House of India of the City Internationale Universitaire de Paris (International University City of Paris) are hosting the 21st edition of the film festival.
'Teere Bendho Na' translates to Unanchored. The official synopsis of the film according to the film festival's website reads, "After his daughter, Urmi, is diagnosed, with a heart complication in her school's annual health camp, Horipodo struggles to mend his ways with his wife who has already given up on him." The movie released in 2022.
The movie was selected to be screened at the festival alongside three other Indian regional movie titles including 'Mehak Jamal', 'Abhaal', and 'Ravi Muppa.'
The Signes de Nuit International Festival launched in 2003 in Paris, and in recent years the Parisian edition of the festival has presented several thousand films from around 70 countries. Per its website, the festival held over 140 programs in collaboration with cultural institutions and festivals in 33 different countries, including Algeria, Australia, Brazil, Chile, Cuba, Germany, Hungary, Indonesia, Japan, Lebanon, Lithuania, Turkey, Peru, Slovenia, Tunisia, or Russia again where more films were screened. In 2013 the festival became binational and was also presented in Berlin and Saarbrücken (Germany), in 2015 it became trinational with an edition in Bangkok.