The foundation performed 355,000 free eye surgeries in 2022, and built the capacity to perform 490,000 surgeries in 2023.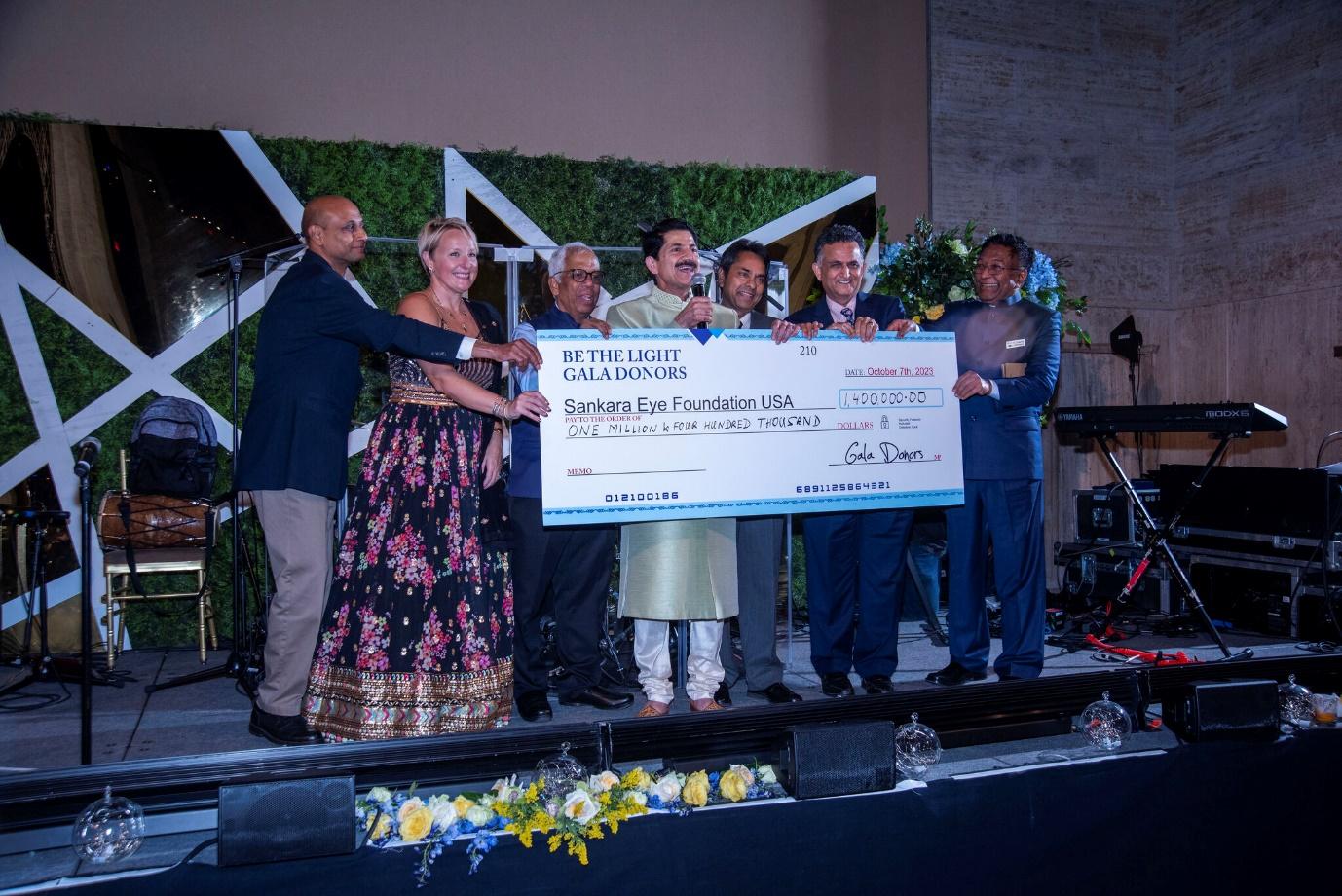 Image-LinkedIn / SankaraEyeFoundation
The Sankara Eye Foundation (SEF) USA raised US $1.4 million at its second annual Be The Light Gala held in New York earlier this month. The organization will use the proceeds from the event toward its efforts to eliminate curable blindness in India.
The fundraiser was attended by over 230 supporters including Jay Chaudhry, founder CEO of Zscaler Inc., who donated US $1 million. The Indian American also delivered the Keynote speech at the gathering. He spoke about his journey from India to establishing a successful venture in the U.S.  
The gala co-chairs Mohan Wanchoo and Murali Krishnamurthy, Gala Co-Chair, Founder, and Executive Chairman of SEF, USA, gave speeches about SEF's growing chain of hospitals in India and the organization's future plans.
Other stakeholders also reflected on every milestone reached since SEF's inception in 1998. "In 25 years, we've grown from 1 hospital in Coimbatore performing 8,000 free eye surgeries per year to 26 hospitals which performed 355,000 free eye surgeries last year (2022)!" the organisation said in a LinkedIn post..
Sankara Eye Foundation's Vision 2030 is modeled after the United Nations' Sustainable Development Goals, and it aims to end avoidable blindness in India by providing 1 million free eye surgeries annually by the year 2030. Over 4.95 billion people worldwide are blind, and 70 million people worldwide have some form of vision impairment; of these, 0.24 million are children. These figures were released in 2022.