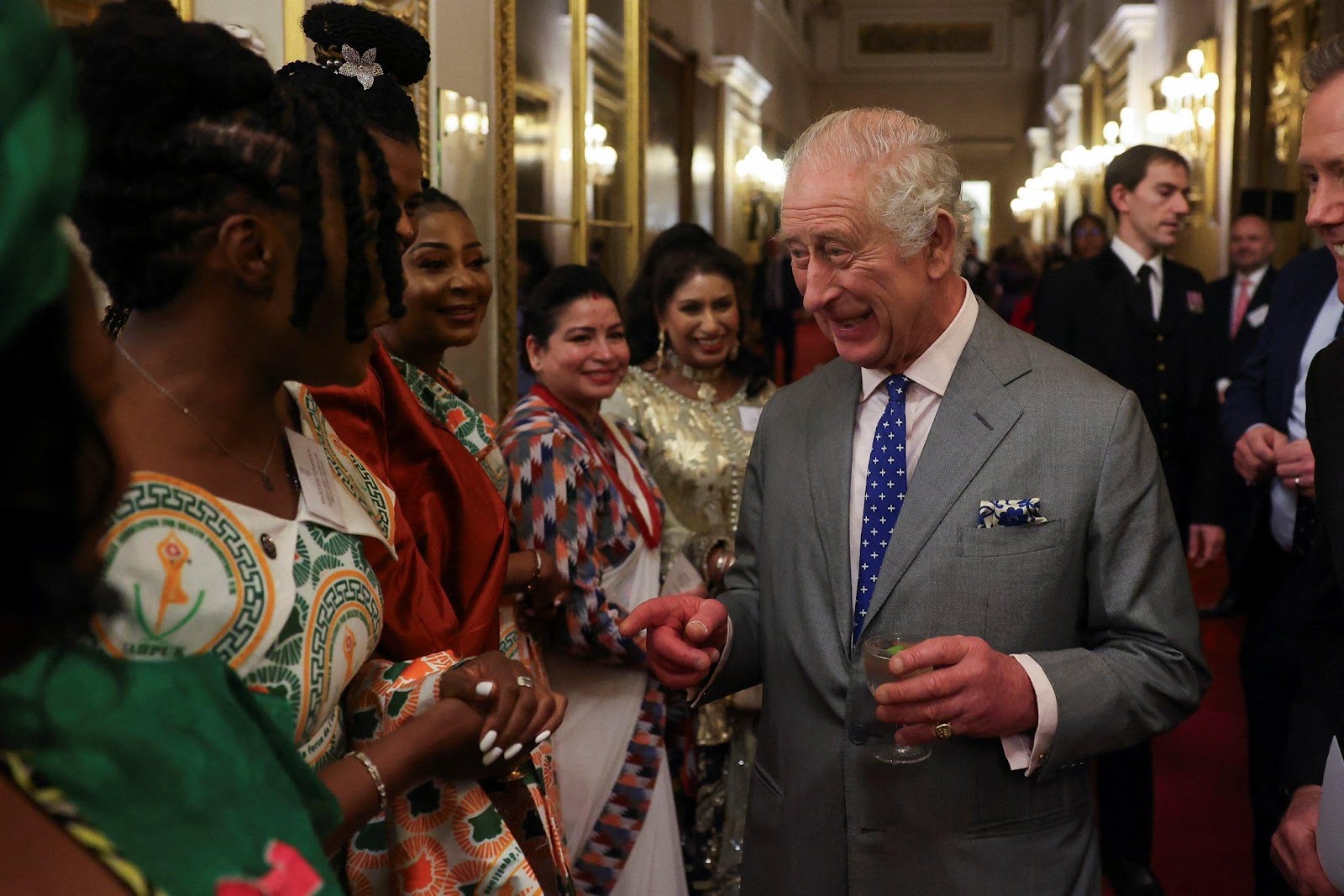 Indian nurses and midwives attend King Charles III birthday / Image – Twitter/@RoyalFamily
The monarch of Britain, King Charles III celebrated his 75th birthday on November 14, with a reception at Buckingham Palace that was attended by Indian nurses and midwives, and the other international staff who work with the country's state-funded National Health Service (NHS). The event was part of the 75th-year celebration of the NHS, which coincided with the King's birthday.
Approximately 400 nurses and midwives from various backgrounds and cultures,including Nepal, Kenya, Philippines, and other contributors to the UK's health and social care sector, were part of the celebrations. India leads the estimated 150,000 international nurses and midwives working for the NHS.
A couple of Indian nurses took to X, formerly Twitter, to express their joy after attending the event, and to share glimpses of the celebrations. "I'm from a humble background, born to a domestic assistant, from a deprived community in south India. Never imagined even for a second that I will invited and have any interactions with His Majesty at the @BuckinghamofUK I'm sure my family and our Indian community will be proud and humbled," Marimouttou Coumarassamy, founder of the British Indian Nurses Association, wrote on X.
Senior nurse Bejoy Sebastian working with the University College London Hospitals (UCLH) wrote, "Privileged to have met hardworking NHS nurses from all over the UK at King Charles Birthday reception at Buckingham Palace. Proud to represent all nurses who worked with me from @uclh & @ImperialPeople & all UK- Kerala nurses."
Dr Agimol Pradeep, liver transplant coordinator at Kings College Hospital also attended the event, and later took to LinkedIn to express thanks for the support internationally educated nurses have received in the UK. "Blessed to celebrate the His Royal Highness King Charles 75th Birthday @Buckingham Palace with amazing #Nurses. Thank you @King Charles for listening to each of us."
She thanked UK authorities "for supporting #Internationally Educated Nurses via SIFE pathway to complete their UK Registration… Proud to see so many Keralite nurses celebrating this special event. Thank you @CNO NHS England for organising and giving us the opportunity."