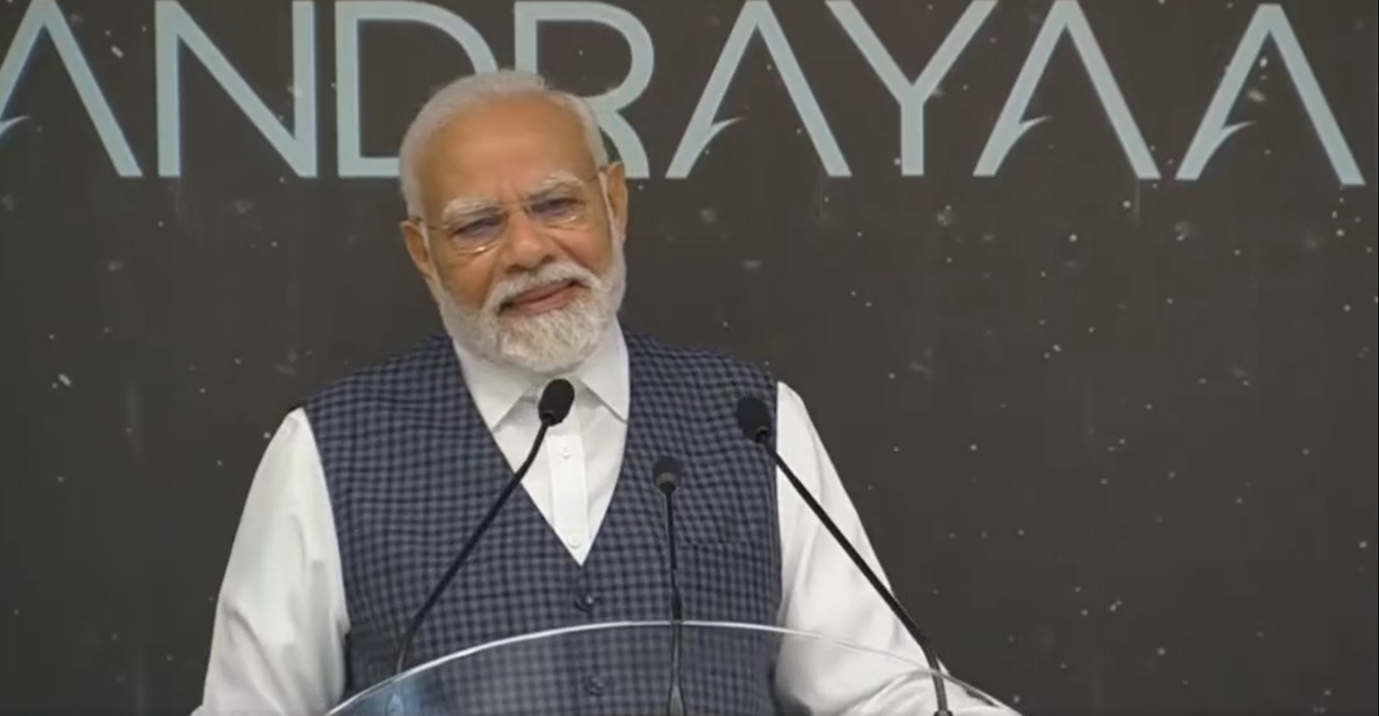 Prime Minister Narendra Modi interacting with ISRO scientists in Bengaluru / Image: Twitter/@narendramodi
After returning from Greece, Prime Minister Narendra Modi visited the ISRO Telemetry Tracking and Command Network (ISTRAC) in Bengaluru and addressed Team ISRO on the success of Chandrayaan-3. He declared August 23, the day of Chandrayaan-3's soft landing on the Moon, as "National Space Day," to honor the spirit of science, technology, and innovation and to inspire the nation.
"India is on the Moon, we have our national pride placed on the Moon," Prime Minister Modi said, highlighting India's scientific prowess in space.  He expressed his appreciation to the scientists, engineers, and technicians involved in the project. He also said, "the success of Chandrayaan-3 is not just India's alone; it belongs to all of humanity."
The Prime Minister interacted with ISRO scientists involved in the Chandrayaan-3 mission, who briefed him about the findings and progress of the Chandrayaan-3 Mission. He christened the landing point of Chandrayaan-3 as 'Shivshakti' and the point where Chandrayaan-2 left its footprints as 'Tiranga'.
This, he said, will serve as an inspiration for every effort made by India and will remind us that failure is not the end of the road. "Success is a guarantee where there is strong willpower,", he added.
The Prime Minister also asked ISRO to coordinate national hackathons on "Space Technology in Governance" with other governmental agencies.  Emphasizing the importance of taking the lead in science and technology in this period of the 21st century, the Prime Minister said that India has become the youngest talent factory in the world.
He mentioned that the country had gone from being a third-world economy to the fifth largest in the world. Modi declared that, "Institutions like our 'ISRO' have played a huge role in the journey from 'third row' to 'first row. He also lauded ISRO, saying, "The successes of Mangalyaan and Chandrayaan and preparation for Gaganyaan have given a new attitude to the young generation of the country."