Goyal conducted meetings with Sanjay Mehrotra, CEO of Micron Technology, and Neil Mohan, CEO of YouTube Inc.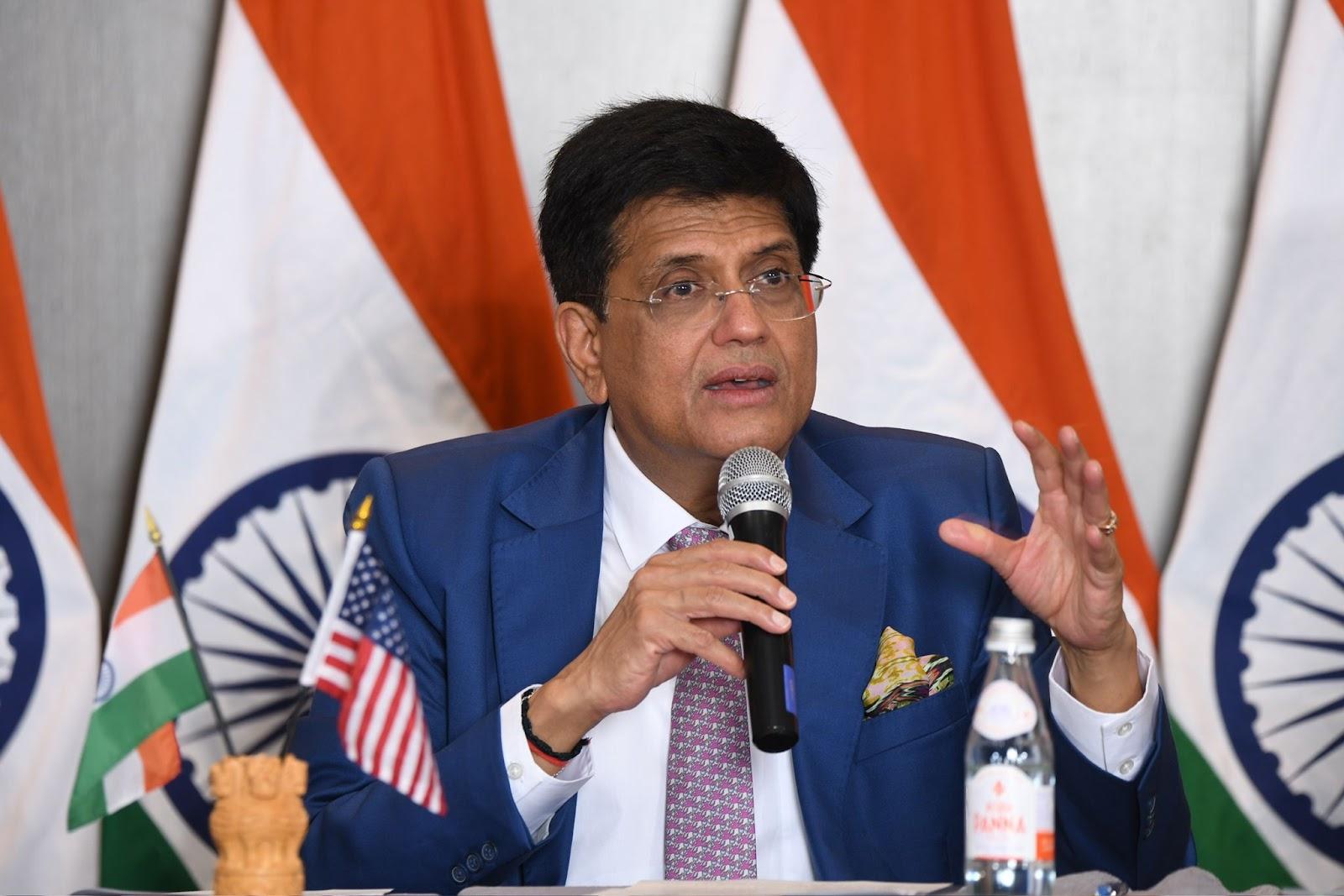 Piyush Goyal / Image - X @PiyushGoyal
Union Minister for Commerce and Industry, Consumer Affairs, Food and Public Distribution, and Textiles in India, Piyush Goyal, engaged with Silicon Valley entrepreneurs and venture capitalists (VCs) of Indian origin during the third day of his US visit. During the interaction, the Minister encouraged participants to contribute ideas to enhance India's appeal as a prime investment destination for global investors.
The Minister also shared his vision for the Indian startup ecosystem, urging entrepreneurs and VCs to assist India's young talent in crucial and emerging technological fields like Artificial Intelligence.
In his discussions with Sanjay Mehrotra, CEO of Micron Technology, and Neil Mohan, CEO of YouTube Inc, Goyal explored opportunities for these companies in the Indian market and assured his support for their expansion efforts in India.
While engaging with Mehrotra, Goyal emphasized the extensive opportunities presented by India's growing semiconductor ecosystem for collaborative ventures and business expansion. In the discussion with Mohan, he underscored India's potential in its flourishing digital ecosystem, expanding content space, and its young and diverse demographic.
The Union Minister participated in the event "Charting New Horizons: CAs as Catalysts in the US-India Partnership," organized by the Institute of Chartered Accountants of India (ICAI) San Francisco Chapter. The event featured an interactive session with ICAI members, during which the Minister highlighted the significant role that chartered accountants (CAs) can play in fostering collaboration between India and the United States.