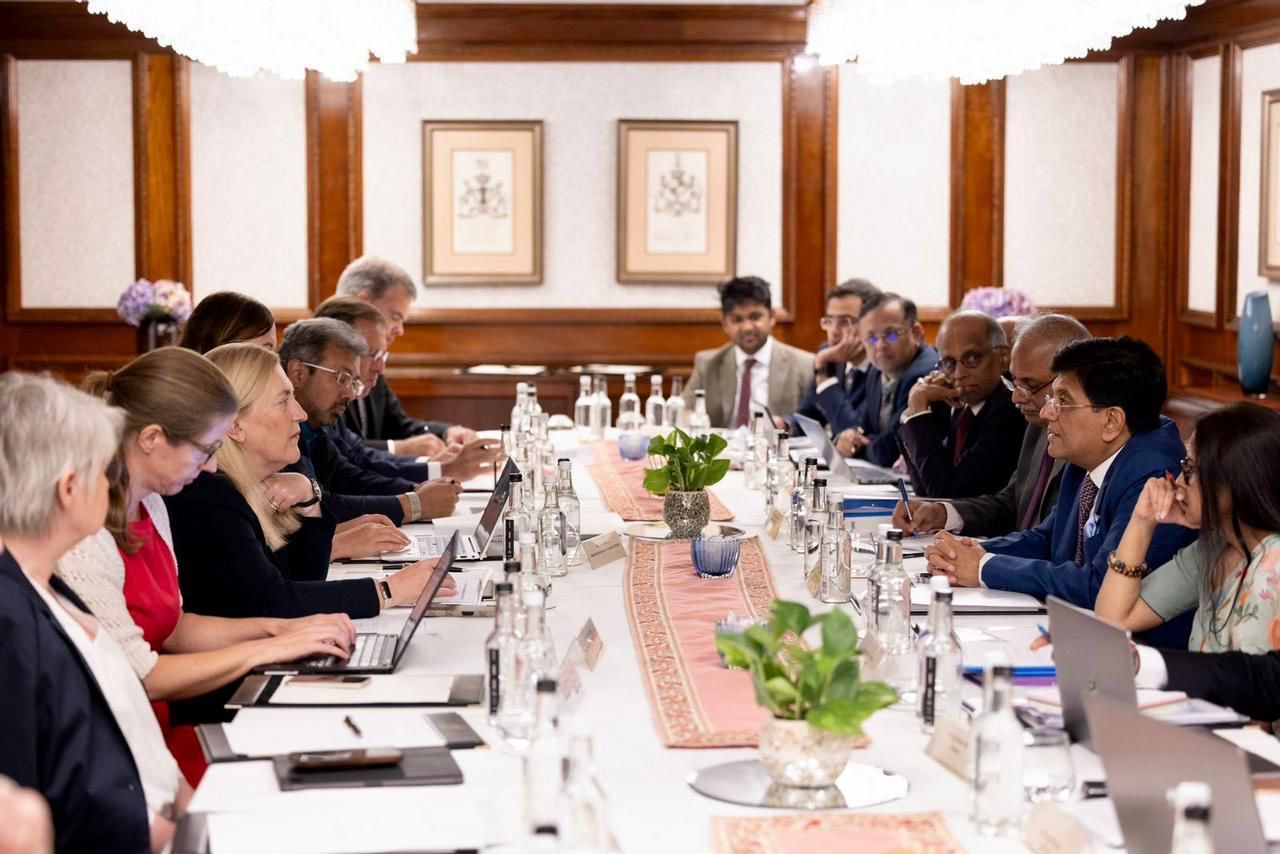 India's Commerce and Industry Minister Piyush Goyal concluded a two-day meeting with a delegation from the European Free Trade Association (EFTA) in London. The foreign delegation was led by Swiss State Secretary for Economic Affairs, Helene Budliger Artieda.
According to a release from the Ministry of Commerce and Industry, the meeting was focused on establishing "a fair, mutually beneficial, and comprehensive trade deal between India and EFTA" and concluding the Trade and Economic Partnership Agreement (TEPA) negotiations.
The Ministry noted in its statement that the India and EFTA have significantly intensified their engagement over the past few months and are  committed to arriving at an early conclusion. "The meeting in London further bolstered this commitment, with both sides demonstrating a strong willingness to progress towards a final agreement," the press statement read.
Expressing satisfaction with the progress made during the meeting, Minister Goyal emphasized the importance of a comprehensive trade deal that "addresses the needs and aspirations of both India and EFTA, fostering closer economic ties and promoting sustained growth."
Swiss State Secretary Artieda commended the Indian government's proactive approach and expressed confidence in the positive outcomes that can be realized through a comprehensive TEPA.
Both sides reaffirmed their commitment to expedite the conclusion of the TEPA, recognizing the potential for enhanced economic cooperation and trade between the two regions. The Ministry maintained that the London meeting will set the stage for a new deeper economic collaboration, driving growth and prosperity for both India and EFTA.
The meeting included the presence of industry stakeholders from pharmaceutical, machinery and electronics of EFTA states.