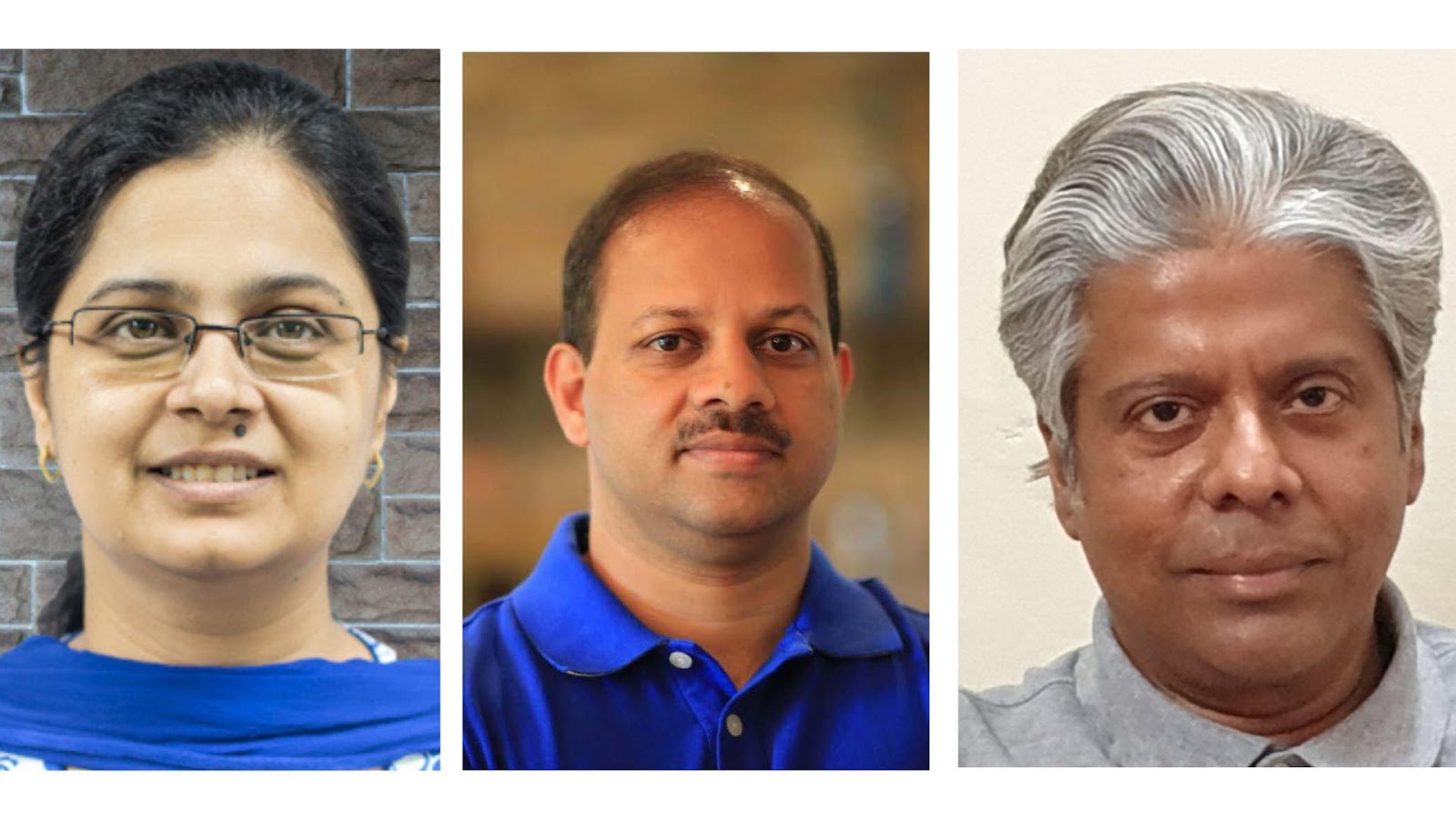 From left: Shilpi Sharma, Anurag Singh Rathore, and Purnananda Guptasarma. /
From among 169 applicants, Tata Sons and the New York Academy of Sciences have selected three Indian researchers as the recipients of the Tata Transformation Prize. According to a press statement, the winners will receive approximately US$2,40,000 (₹2 crore) at a ceremony in Mumbai in December 2023.
Professor Shilpi Sharma, PhD, from the Indian Institute of Technology, Delhi, has emerged as the food security winner, chosen by the jury for her work in the engineering of the soil microbiome using synthetic microbial communities, called microBIOme-based soil TRANSFORMation (BIOTRANSFORM). Her work will be the first to map the natural suppressive potential of soil across six states of India and to harness this potential by microbiome engineering to facilitate sustainable agriculture in the country and beyond.
Professor Anurag Singh Rathore also from IIT Delhi won the healthcare award. He has established a drug manufacturing facility with continuous processing that incorporates novel methods for real-time process monitoring and control. Rathore aims to reduce the manufacturing cost of biotherapeutics for treating cancer and autoimmune diseases. He said, "The award is for our work on continuous processing for the production of biopharmaceuticals, a project that we have been working on for more than 5 years."
Professor Purnananda Guptasarma of the Indian Institute of Science Education and Research Mohali bagged the sustainability award for his breakthrough methods to degrade polyethylene terephthalate (PET), a common plastic pollutant, using enzymes. Guptasarma's enzyme-driven strategy uses engineered thermostable enzymes and reactions to demonstrate that solid PET can be broken up into its smallest molecular building blocks with high yield and ultra-high purity to enable PET's degradation and recycling into virgin plastic.
Tata Sons chairman N Chandrasekaran greeted the winners and said, "We are pleased to provide these scientists a global stage to take their technologies from India to the rest of the world." President and chief executive officer of the New York Academy of Sciences, Nicholas Dirks, observed that these scientists are making important contributions to Indian society and the world.