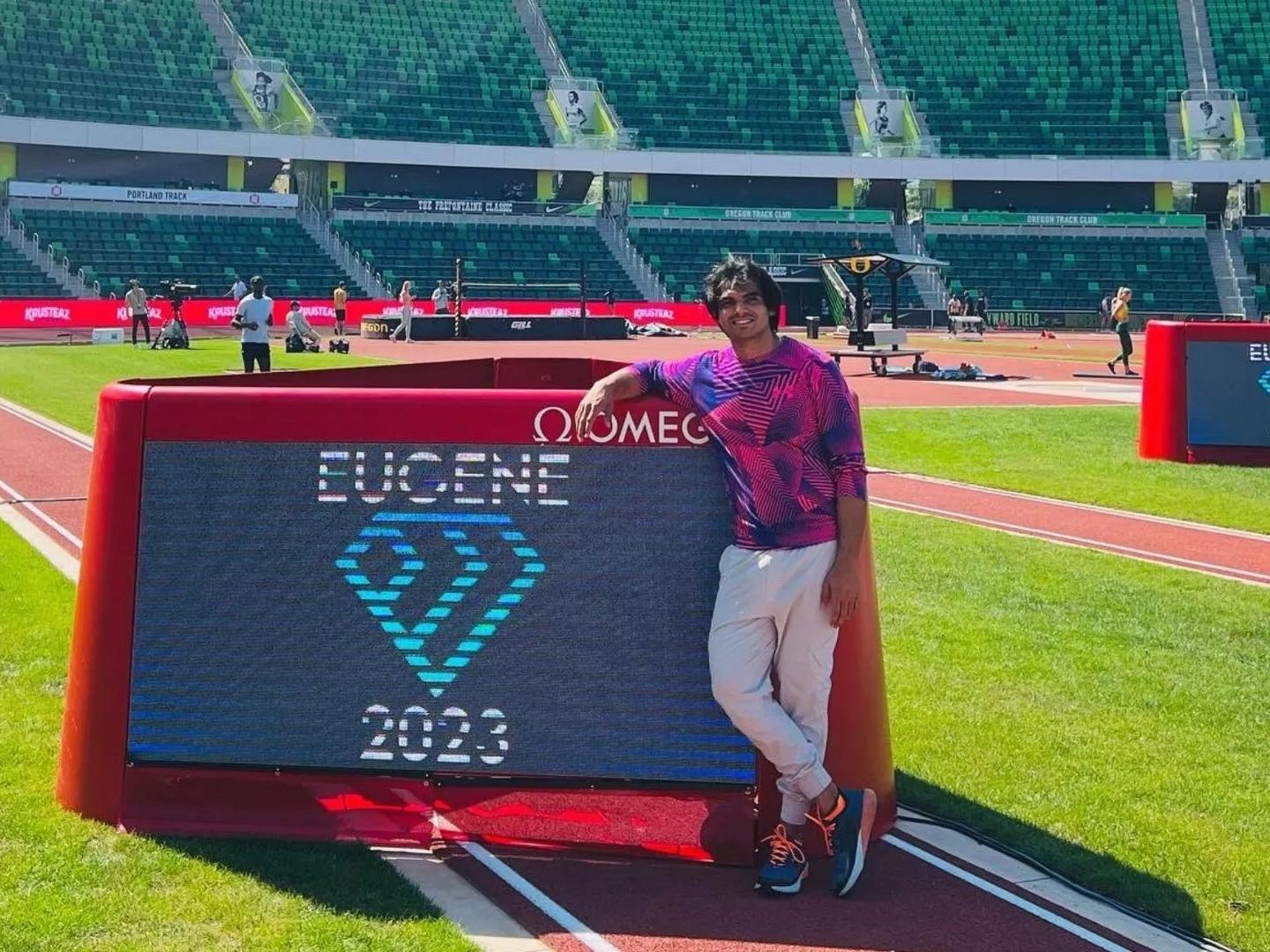 Neeraj Chopra bags silver in Diamond League finals / (Image - X, formerly Twitter@/Neeraj Chopra)
Neeraj Chopra, the current World and Olympic champion, finished runner-up in the Diamond League 2023 Final with a best throw of 83.80 meters. Having who won the Diamond League championship in the men's javelin category in 2022, Chopra came in second behind Czech Republic's Jakub Vadlejch, who took his third win at the event this year.
After a foul throw in his first attempt, Chopra quickly made amends, and threw the javelin 83.80m, moving to second place on the leaderboard, which was then led by Jakub Vadlejch's best throw of 84.01m.
The 25-year-old failed to improve on his previous throw's distance in the third try, with a result of 81.37 meters. Despite this, he maintained the second position, with Oliver Helander close behind with a throw of 83.74 meters.
The fourth was again a foul by Chopra, leaving him with just two throws to overcome Vadlejch. Despite a legitimate throw of 80.74m in his fifth attempt it was insufficient to overtake the leader on the list.
In the sixth and final round everyone's attention was focused on the Indian athlete, however his final throw measured 80.90m, and he fell short of reclaiming the championship title at the Diamond League 2023 Final.
Vadlejch finished his final throw with a better performance than his previous tries, preserving his top spot with a distance of 84.24 meters. After a first try of 84.01m.
Chopra, who has a personal best of 84.94m, also won a gold medal at the World Athletics Championships in Budapest, surpassing his silver medal achievement from the previous year. In addition, he finished second at the Zurich event on August 31 with Vadlejch taking first. The Indian will next be seen in the Hangzhou Asian Games, which will be his final event of the season.