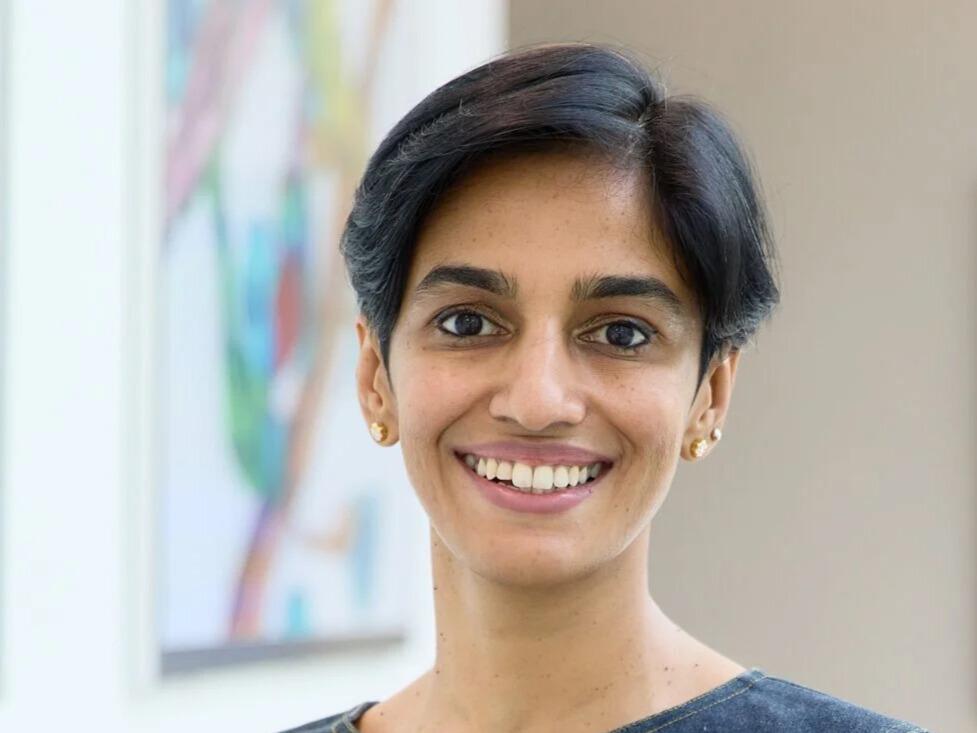 Kanaka Rajan / Image- Kempner Institute
An Indian origin professor has been appointed as a faculty member at the Kempner Institute for the Study of Natural and Artificial Intelligence at Harvard University. Kanaka Rajan is the first faculty member hired within the recently launched Kempner Institute and will serve as an institute investigator. 
Rajan will also hold a dual appointment as a member of the Department of Neurobiology at Harvard Medical School.  She will collaborate with the HMS Department of Neurobiology and the Kempner Institute to support the intersecting research, scientific, and educational missions of both communities, according to an Institute news release. 
"She is a true leader in the field, using innovative techniques to tackle big, difficult questions, and expanding the possibilities for how we use artificial intelligence and machine learning to understand the enduring mysteries of the brain," said Bernardo Sabatini co-director of Kemper Institute.
Recognizing Rajan for her research work, David Ginty, chair of the Department of Neurobiology at Harvard Medical School, said, "We are fortunate that she will join our community at Harvard Medical School to further advance and galvanize the field of neurobiology. We are poised to make progress in this exciting area of research in partnership with the Kempner Institute."
Rajan investigates how animals and humans learn, remember, and decide using neural circuits in their brains. As a leader in the field of computational neuroscience, she will expand the community of researchers across Harvard using computational approaches to study the brain, the release said. 
An associate professor in the Department of Neuroscience and the Friedman Brain Institute at Icahn School of Medicine at Mount Sinai in New York, she completed her postdoctoral fellowship at Princeton University and received her PhD from Columbia University.
Rajan has received many awards recognising her research and contribution such as the CIFAR Azrieli Global Scholars Program, Allen Institute's Next Generation Leaders Council, Harold & Golden Lamport Basic Science Research Award, and McKnight Scholars Award.