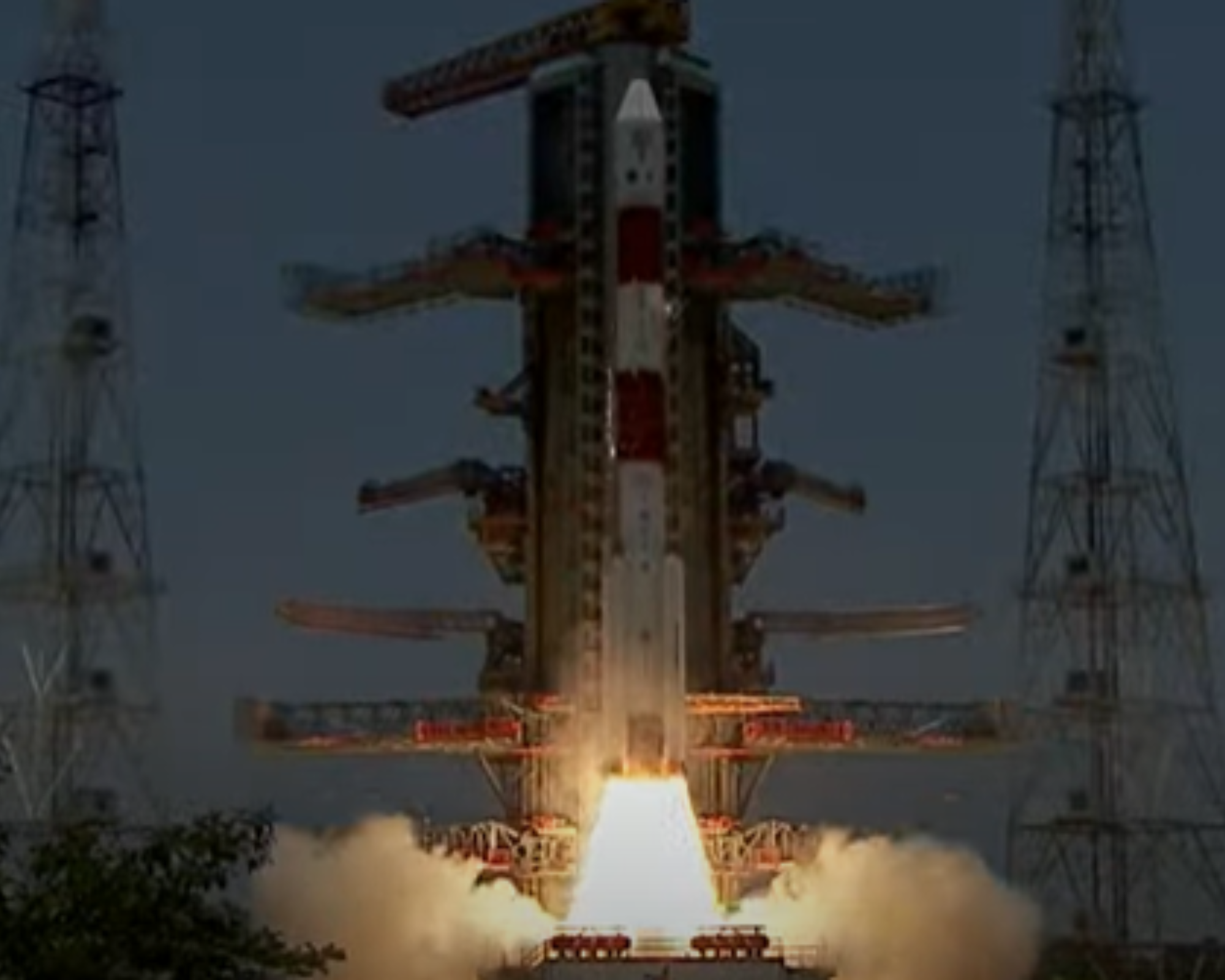 Aditya-1 during liftoff from the Sriharikota Space Center / (YouTube/ISROOfficial)
The Indian Space Research Organization's (ISRO) successfully launched Aditya-L1, India's first space-based mission to study the sun, on September 2, 2023, from Satish Dhawan Space Center in Sriharikota, Andhra Pradesh.
An hour after liftoff, the satellite was successfully injected into the desired intermediate Orbit. "From now the Aditya-L1 will take its journey after some Earth maneuvers, it will start its journey to the L1 point, a very long journey of almost 125 days so let's wish all the very best to Aditya spacecraft for its long journey and being put around the halo orbit of L1," ISRO chief S Somanath said in his address at mission control.
Aditya-1 has seven payloads on board -- four of them to carry out remote sensing of the Sun, and three of them carrying in-situ observation. The payloads will observe the photosphere, chromosphere, and the outermost layers of the Sun (the corona) using electromagnetic, particle, and magnetic field detectors.
Being stationed at the halo orbit around the Lagrange point 1 (L1), about 1.5 million kilometers from the Earth, the satellite will have the advantage of continuously viewing the Sun, without any impact caused by eclipses. Solar activities and their effects on space weather will be observed in real-time, ISRO said.
Prime Minister Narendra Modi congratulated ISRO after the successful launch, in a post on X. "After the success of Chandrayaan-3, India continues its space journey. Congratulations to our scientists and engineers at @isro for the successful launch of India's first Solar Mission, Aditya -L1. Our tireless scientific efforts will continue in order to develop better understanding of the Universe for the welfare of entire humanity," Modi wrote.
President Droupadi Murmu too extended her good wishes to the ISRO team. "The launch of Aditya-L1, India's first solar mission, is a landmark achievement that takes India's indigenous space programme to a new trajectory. It will help us better understand space and celestial phenomena. I congratulate the scientists and engineers at @isro for this exceptional feat. My best wishes for the success of the mission," she wrote on X.
Aside from India, China, Japan, the U.S., and Europe have launched several solar missions in the past. The European Space Agency's Proba-3 mission is scheduled for launch in 2024, followed by Smile, scheduled for 2025.