Speakers at the event encouraged Christians across denominations to set aside differences and support those in danger, especially in Manipur.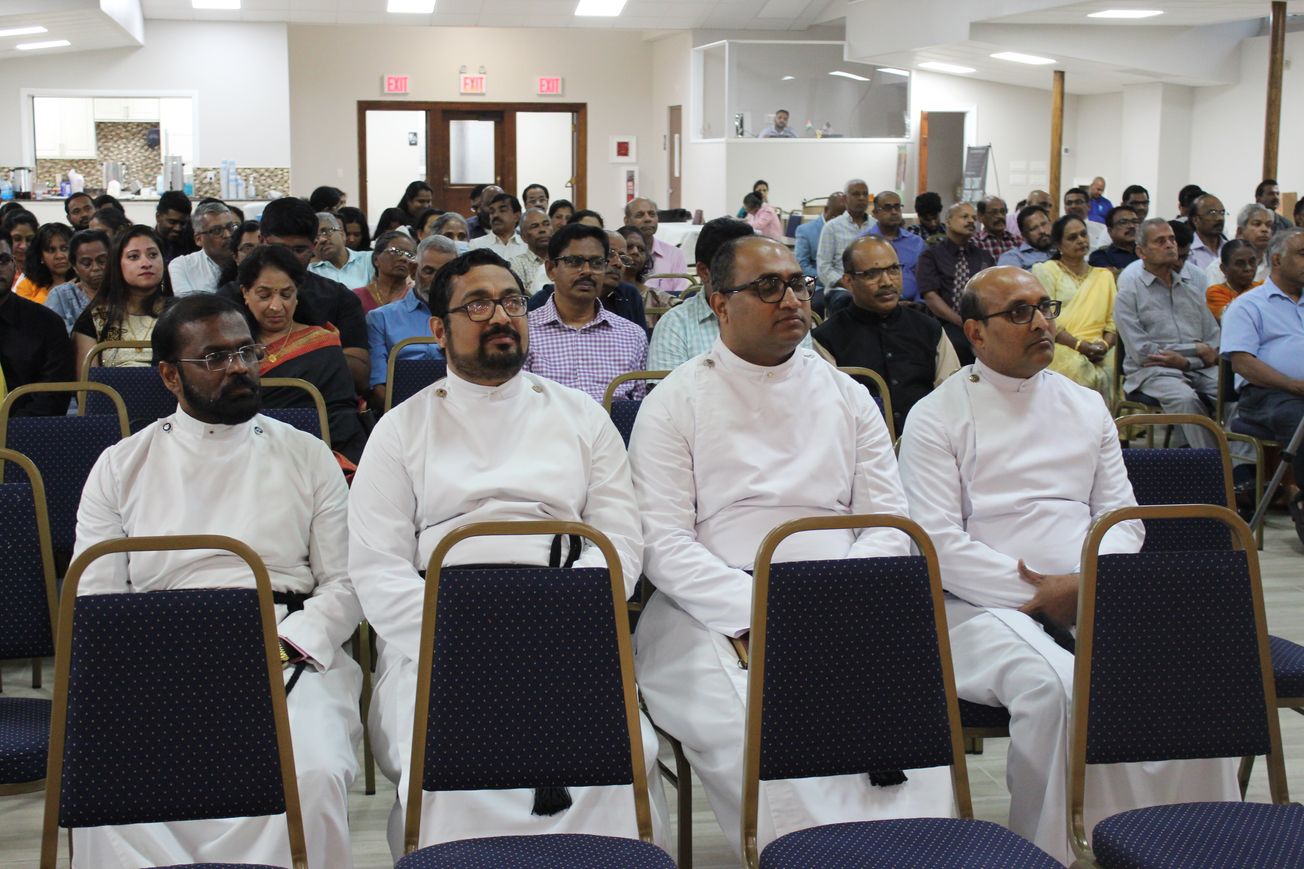 Indian Christians from across regions and languages including church fathers, priests, and dignitaries who gathered at the Cathedral Hall of the Malankara Catholic Church in Elmont, NY collectively prayed for the violence-stricken state of Manipur. They celebrated Indian Christian Day/Yeshu Bhakti Divas in New York on July 2, 2023, a day earlier than July 3 declared as Indian Christian Day around the world.
Speakers at the gathering emphasized that the need of the hour was for all denominations to set aside differences and come together for those in harm's way, especially in the northeast Indian state. "We are safe and content here in America. But we cannot accept the pains of our brothers in India. Let us pray for peace to be restored there. Let human rights be restored there. We may belong to different churches. But the important thing is that we stand together. We must stand together in the miseries facing humanity while accepting our differences. We owe it to ourselves to raise our voices," said Isaac Mar Filoxenos Episcopa, Bishop of Mar Thoma Church of Greater Washington.
Dr C.V Mathew of the Evangelical Church of India upheld the constitution of India that guarantees the religious freedom of everyone in the country while Manipur continues to experience ethnic clashes between the Kuki-Zo tribe who are predominantly Christian, and the predominantly Hindu Meitei tribe. He encouraged people to unite and support those in danger.