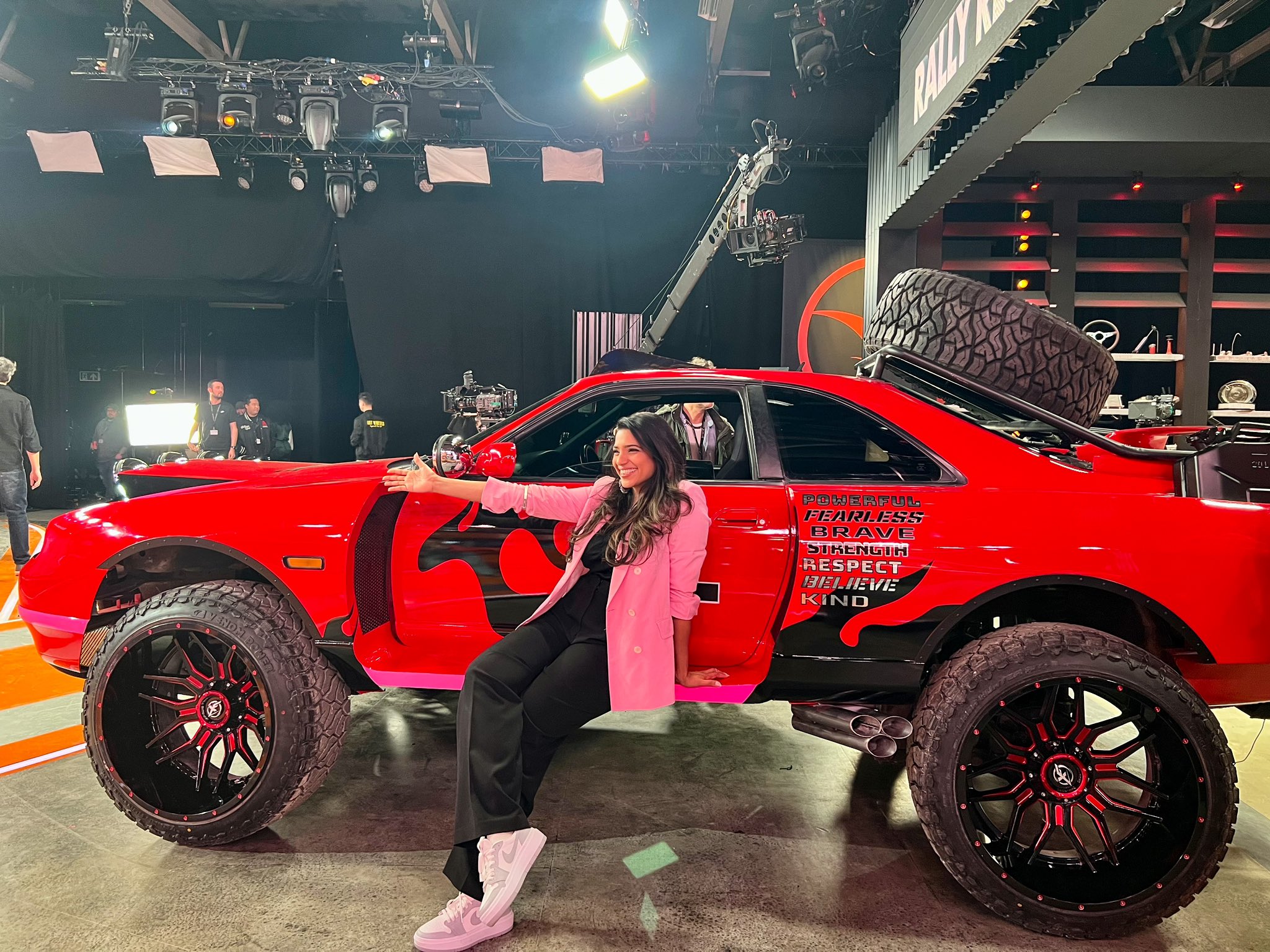 Arushi Garg's winning creation Rally Resilience / Image: Twitter/@ ArushiGarg11
Arushi Garg, a 38-year-old Indian American social media creator and mother from Houston, won the first season of the reality program Hot Wheels: Ultimate Challenge. The contestants of the program compete to transform automobiles from their past into life-sized Hot Wheels.
Garg was awarded US$ 50,000 for her victory, and her design has been converted into an exclusive die-cast toy that can be purchased on Mattel Creations. The pre-sale window will remain open until September 4, according to a report by Houston Chronicle. 
In the two-part finale, Garg was tasked to convert the legendary 1996 Nissan Skyline. From it she created "Rally Resilience," a bright red masterpiece with 24-inch wheels, enlarged fenders, and radiating light bars expressing power, boldness, kindness, and courage, was her design. 
Previously, she transformed a Maruti van into a "Jaipur Jewel." According to the Houston Chronicle, Garg, who was born in Jaipur, India, dedicated her victory to her late father, who drove a Maruti Van when she was a child. She lost him at the age of fourteen. As a result of this victory, she received US$25,000 and a ticket to the finale.
The winner was announced by host Rutledge Wood, resident judges Dalal Elsheikh and Hertrech Eugene Jr., and Ted Wu, vice president and global director of design for vehicles at Mattel Inc. According to media reports, Garg faced stiff competition from "Jersey" Jim Farrell and Nick Harrison, the other finalists.
The reality show's first season is now available to stream on Peacock. It will air again on USA Network beginning September 4, 2023. According to a media report, Hot Wheels: Ultimate Challenge is an original format created and produced by Endemol Shine North America in partnership with Workbee under license from Mattel Inc.