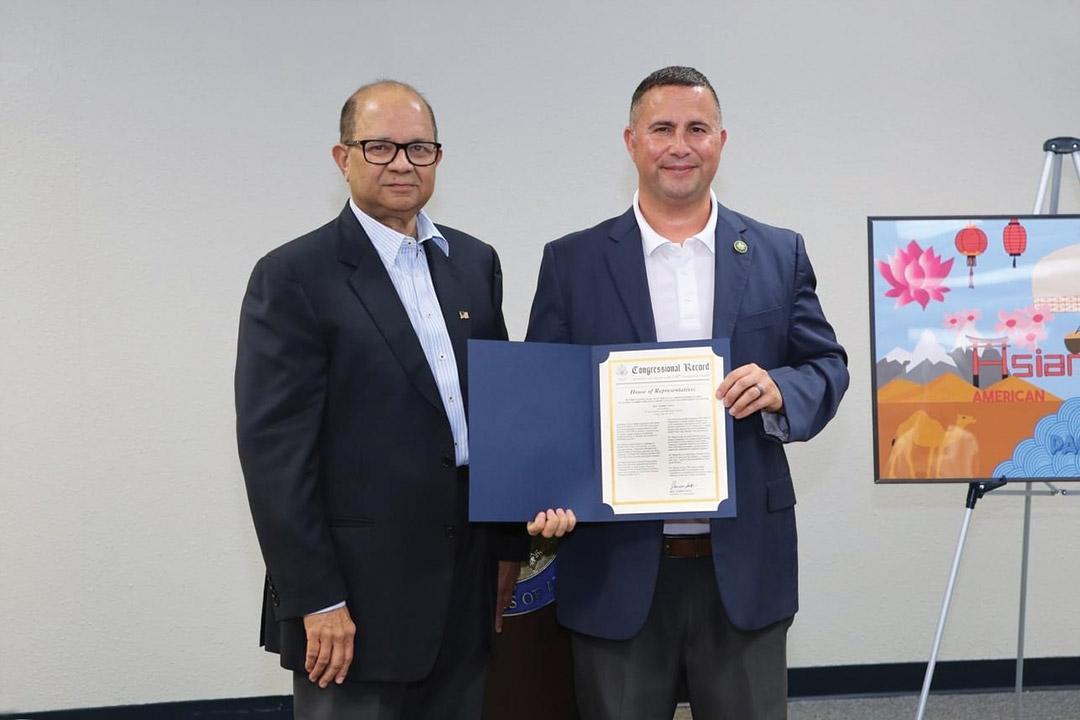 Kamalakar Shenai being honored at the university / Rochester Institute of Technology
The U.S. House of Representatives recognized Kamalakar "Kam" Shenai, an alumnus of the Saunders College of Business, Rochester Institute of Technology, as a distinguished leader in Central Florida as part of the celebrations for Asian American Pacific Islander (AAPI) Heritage Month held earlier this year.
Shenai immigrated to the United States from India in 1976. Recalling his journey as an immigrant, he said, "I had $208 in my pocket, an engineering degree, a determination to work hard, and a heart full of ambition." Before obtaining his degree from the Saunders College of Business, he had already earned a master's degree in mechanical engineering from the University of California, Berkeley.
In Buffalo, New York, Shenai started as a salesman for Xerox Corp. He held various roles during his tenure, eventually becoming the head of marketing operations for Xerox North America. Later, he assumed the position of chief client officer at Sutherland Global Services in Rochester.
Following his kidney failure diagnosis and retirement, Shenai has been actively engaged in community service. He co-founded Asian Pacific Islanders Coming Together (ACT), a grassroots, non-partisan organization with a mission to amplify AAPI voices through voter-participation initiatives. "We don't have a voice — we have a whisper. Why is that? Because we don't participate in anything, so we have to take the whisper and convert it into a roar," he said, highlighting the role of his organization in an interview with Spectrum News 13.
The Indian American also serves on various boards and has assumed a role on the Kidney Advocacy Committee for the National Kidney Foundation, contributing to health-related advocacy efforts.