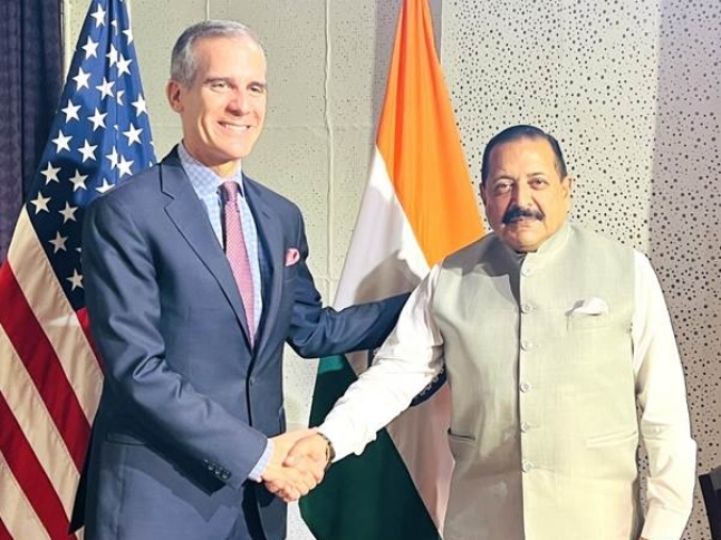 India and the United States jointly called for proposals under the "Critical and Emerging Technology: Quantum Technologies and Artificial Intelligence (Ai) for Transforming Lives" program designed by the Indo-U.S. Science and Technology Forum (IUSSTF) and the Secretariat for United States–India Science & Technology Endowment Fund (USISTEF).
The Ambassador to India, Eric Garcetti and the Union Minister of State (Independent Charge) for Science and Technology, Dr Jitendra Singh, represented their representative countries at the event. According to a release, joint Indo-U.S. technology innovation and entrepreneurial proposals that are commercially viable and socially relevant will be accepted until August 31, 2023.
"The Initiative for Critical and Emerging Technology is an important framework of #USIndia technological collaboration. Highlighting our leaders' commitment to joint emerging technology development, I am proud to join Minister @DrJitendraSingh to unveil a quantum and AI grant opportunity for U.S. and Indian innovators to accelerate quantum-led economic growth. #USIndiaScience," the Ambassador tweeted.